NFL Draft 2019
As summer is nearing, NFL coaches are beginning to draft their first players. The first round of the draft took place Thursday, April 25th, at 8 PM, and the second round the next day at 7 PM. Available on ABC, ESPN, and the NFL Network, football drafts are streamed by fans all across the country. It's where teams are formed, connections are made, and rivalries are brewed. Let's look into some rumors, news, and updates for this year's draft.
The Washington Redskins have selected Dwayne Haskins, a quarterback from Ohio State, for the first round pick (15th overall). "This pick is everything the Redskins could've dreamed of… Dwayne is a big name with local ties, and they didn't even have to trade away any players," said Dustin Tran (9). The Redskins second pick (46th overall) was Montez Sweat, a rusher from Mississippi State. Sweat had been rated as a potential top-10 pick before reports of a heart condition found during the NFL combine in February. He originally had committed to attend the NFL draft in Nashville before deciding last weekend to celebrate with his family in Stone Mountain, Georgia.
Dwayne Haskins (left), Montez Sweat (right)
Kyler Murray was the first overall pick in the whole draft, joining the Arizona Cardinals. Murray is the 2018 Heisman Trophy winner ranked in the top five nationally in passing efficiency, passing yardage passing touchdowns, and rushing yardage by a quarterback. Although Kyler Murray was the No. 1 pic, defenders dominate the first 8 drafts. the San Francisco 49ers started a run of four straight front seven players by taking Ohio State defensive end Nick Bosa with the second overall pick. The New York Jets chose Alabama defensive tackle Quinnen Williams third overall, while the Oakland Raiders surprised most fans by taking Clemson defensive end Clelin Ferrell at No. 4. "There's nothing wrong with Ferrell he's a talented player, but there were so many other defensive players to choose from. Josh Allen, Devin White, Ed Oliver…" Stated Addison Utterback (9), a huge Raiders fan. The Tampa Bay Buccaneers rounded out the top five by selecting LSU linebacker Devin White. The New York Giants took the second quarterback of the draft, Duke's Daniel Jones, as their No. 6. Jacksonville selected Kentucky defensive end Josh Allen at No. 7 before the Detroit Lions took Iowa tight end T.J. Hockenson with the eighth overall choice.
After the first round of the NFL draft, fans are excited to see how the newly built teams will perform. Redskin enthusiasts are debating whether the team will prevail with first picks, Haskins and Sweat, or if they'll continue to founder.
About the Writer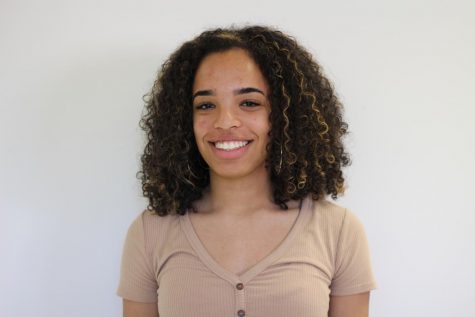 Sara Boddie, Staff Writer
Hi! This is Sara Boddie, a sophomore at Oakton High School. This is my second year as a staff writer in journalism. I enjoy writing about music, sports,...