Why it is impossible to be systematically racist to white people
An in-depth article about whether or not racism against white people exists
Hang on for a minute...we're trying to find some more stories you might like.
Racism. It's something that occurs ever so frequently even in such a modernized, industrialized, and developed nation as America. However, as we grow as a society, the meaning behind racism seems to have been misinterpreted and twisted. Debates about reverse-racism, police brutality, and other correlating topics have emerged in various forms of media. It has come to the point that people are having heated debates about whether or not society has been more against white people or black people in recent years. Some have voiced their opinion on how atrocious it is to believe that society in a predominantly white country would instead oppress the vast majority of its population. So this all leads us to the question, is it possible to be racist to white people?
It is, in fact, impossible to be racist to white people. The opposing side of this argument may believe that calling a white person a 'cracker' is a form of racism. However, racism is comparative to the societal status of other racial groups. In other words, it's more about the level of oppression of some racial groups compared to others. The blatant truth is that white people are simply not even near the oppression that African Americans and Mexicans face on a daily basis. By a white person stating that they are oppressed, it could be invalidating to those who have personally faced police brutality and other experiences that put their life on risk for their race as these experiences do not occur to white individuals.
In addition to this, it's important to emphasize that oppression occurs within minority groups or else it would simply not be considered as oppression. If a white individual were able to be oppressed, then wouldn't virtually every individual in America be oppressed? It is clear to see that this simply does not make sense. Racism is not only discriminatory remarks and actions, but it goes even further that it is the systematic oppression of racial groups. This means that racism could not occur to white individuals as they are not the ones who face systematic oppression.
To put all of this into a deeper perspective, imagine a stereotypical bullying scenario. One rather heftier child is beating a smaller and weaker child. Anyone would say that it is clear to see that the bigger child is the bully and the smaller one is the victim. However, let's say that the smaller child, who is now bruised and obviously in much pain, have pinched back the bigger one. Would he too be deemed a bully? It is apparent to say that he is not a bully because of the imbalance of power. A similar concept to this could be applied to racism. Historically, the bigger child are the Europeans and the smaller child are the Africans who are now enslaved. The impact of African American enslavement has thus shaped our current society and left a stereotypical impression of African Americans. The impact of this historical event is still relevant today, leaving the smaller child bruised. Racism is comparative as bullying is. To say that both the bigger and smaller child are bullies would be saying that white people and black people are both racially oppressed. Both of these statements would simply just be ignorant. Therefore, leading us to conclude that it would be systematically racist to white people.

About the Writer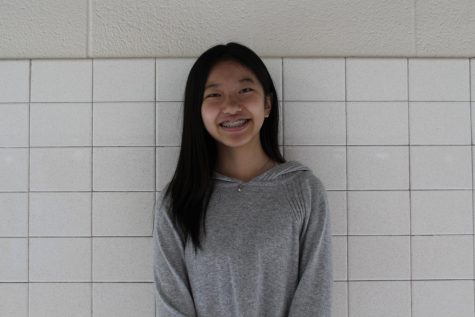 Sally Park, Staff Writer
My name is Sally Park and this is my second year as a staff writer for the Oakton Outlook. Writing has always been an outlet for me, so I'm ecstatic to...