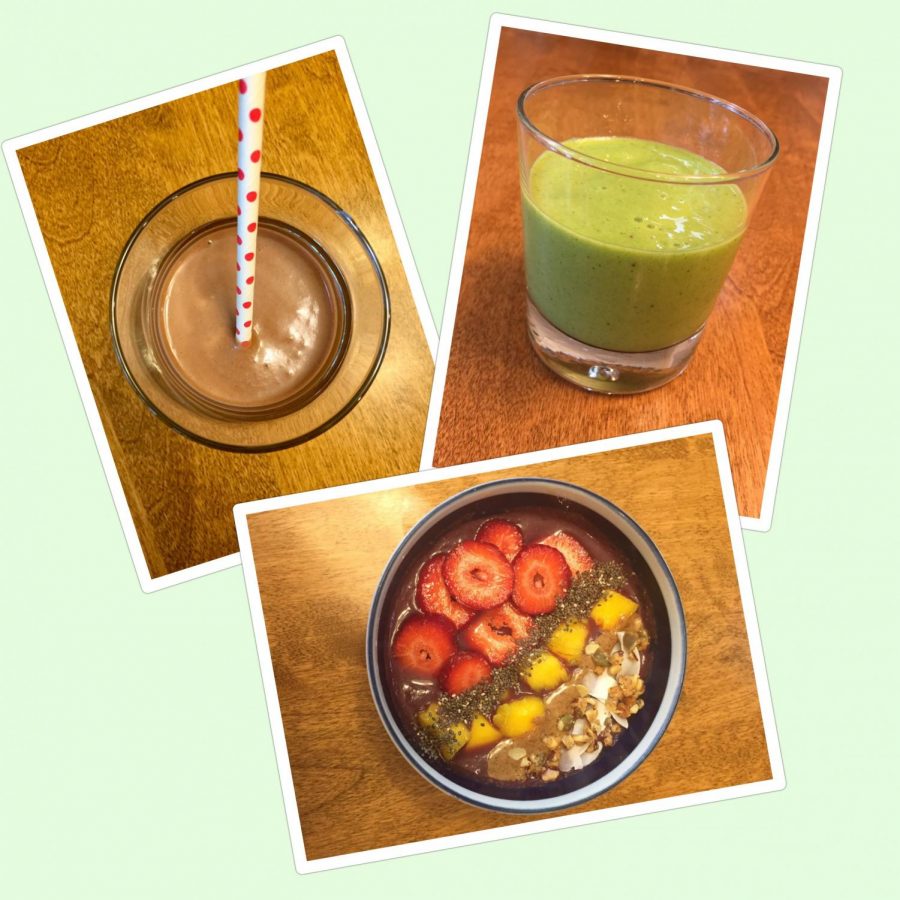 For a high-school student, summertime doesn't just bring nice weather; summertime is a highly anticipated break from school, and it evokes a sense of both peace and excitement.
Warm weather and final assessments make it feel like this season is practically within arm's reach. For many students, this makes it difficult to concentrate on anything related to school, even if they are stressing over the importance of final assessments.
Try using your excitement for summer to your advantage. If you permit yourself to enjoy the nice weather that is reminiscent of summer, you may end up feeling more relaxed and less stressed about your exams. Bring your textbook outside, and make yourself one of these smoothies to savor while you study. Try to make the upcoming break something that lifts you up, not drags you down in finishing the school year off strong.
     Easy Green Smoothie
Ingredients: ½ banana, ½ cup plant-based or regular milk, ½ cup frozen mango and pineapple, at least ½ cup firmly packed spinach
Instructions: Blend all ingredients, pour into a glass, and enjoy!
     Acai Bowl
Ingredients: ½ packet frozen unsweetened acai, ½ banana, ¼ cup plant-based or regular milk, 6 frozen cherries, 1 tbsp flaxseed meal, toppings
Instructions: Put a bowl in the freezer to chill. Blend all ingredients together, and add 2 or 3 ice cubes if you want the mixture to be thicker. Take the bowl out of the freezer and pour the mixture in, artfully arranging the toppings on the surface. Suggested toppings include chia seeds, berries, granola, and almond butter. Enjoy!
     Chocolate Nut Butter Smoothie
Ingredients: ½ banana, ½ cup plant-based or regular milk, 2-3 tsp sweetener such as date or maple syrup, ½ cup frozen cauliflower, 2 tsp nut butter, 2-3 tsp cacao powder*, 2 tsp flaxseed meal
Instructions: Blend all ingredients. Using frozen cauliflower may sound odd, but it adds bulk and veggies to the smoothie. Pour into a glass and enjoy!
*Cacao powder is a less processed version of cocoa powder, but they are pretty similar. Feel free to use whichever to taste!
Photo Courtesy of Author, Made with LiveCollage