All American: Summary, Ratings, and Rumors
     Inspired by the real story of a Super Bowl champion, Spencer Paysinger, All American is an inspiring story about about a high school football superstar. Spencer James enters a new world when he's taken out of the hood to play on the Beverly Hills football team. With his mother and brother back in Crenshaw and the Baker family whom he lives with, in Beverly, Spencer fights to keep his two worlds in balance. But as these two vastly different families and lifestyles are drawn together, the Bakers and the James family will discover that the differences that divide us on the surface cover a deeper connection – the complicated humanity that unites us all.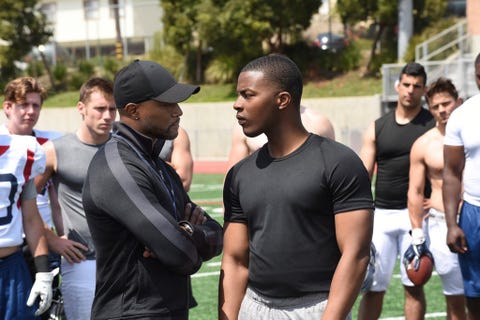 Coach Baker (left), Spencer James (right)
     All American was released on October 10, 2018, and received 4.5 million streamers in the first week of air according to The Wrap. With an impressive 91% on Rotten Tomatoes, All American is being streamed worldwide and becoming one of the most popular shows for teens. The messages about significant topics such as gangs in the hood, alcohol/drug abuse, and family importance make it a captivating show for all ages, races, and genders. "I started it last week and finished it last week," said Rosie Wolff (9) with a laugh. "All American kept me on the edge of my seat the whole entire time. I fell in love with the characters and couldn't stop watching no matter what else I had to do."
     I have been watching All American for two weeks now, and am currently on episode 13. I think this show is an important watch for high schoolers because it purposefully delivers an important message about the deaths of innocent black men. Spencer James gives a moving speech at a football party about the fact that his brother can't even go to the playground with his friends without worrying about a gang showing up. The fact innocent people are dying in the hood everyday. The fact that nobody's doing anything about it. Spencer is determined to make difference, and he starts my petitioning a contract to make his local park public as opposed to private for the gangs. Spencer's actions inspired me to want to make a difference in other cities that aren't as fortunate as we are; either suffering from crime or poverty.
     Rumors about a second season have been spreading throughout social media. Daniel Ezra, the actor for Spencer James, posted a confirmation video on his Instagram on April 24. "It is official. All American is coming back for a second season," he said. Fans are already started to make predictions. The expected cast would be Spencer, his mother, Coop (Spencer's best friend from Crenshaw), Coach Baker, Jordan Baker, and Jordan's sister Olivia. CW has yet to release an official air date, but fans are hoping it's sooner than later as we can't get enough of All American.
(Left to right) Spencer's mom, Olivia, Spencer, Asher, Spencer's little brother, Coop, Jordan (standing), Olivia (sitting), Jordan's mom, Coach Baker
About the Writer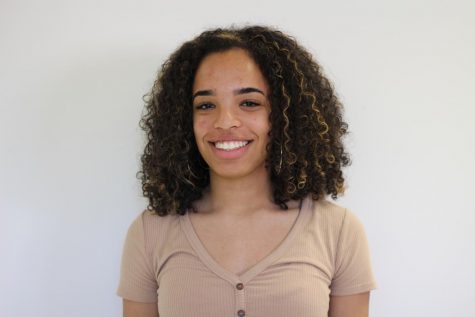 Sara Boddie, Staff Writer
Hi! This is Sara Boddie, a sophomore at Oakton High School. This is my second year as a staff writer in journalism. I enjoy writing about music, sports,...