Christmas One Hit Wonders
It's that time of year again when Christmas trees are being put up and holiday music is being played on every radio station. During this season it's often fun to listen to one-hit wonders like Mariah Carrey's All I Want for Christmas is You, Eartha Kit's Santa Baby, Wham's Last Christmas, Brenda Lee's Rockin' Around the Christmas Tree, and Jose Feliciano's Feliz Navidad. Despite most of these artists not having released music in many years and some being retired from the music industry, their Christmas music is still extremely popular.
One of the more popular one-hit-wonder songs is Mariah Carey's All I Want for Christmas is you. This wasn't the only popular song that Mariah Carey has made, but it's one of the most memorable. This song is hardly listened to at all from February to November but as soon as the holidays hit it spikes again and becomes one of the most popular songs of the Christmas season. For the last nineteen years in a row, All I Want For Christmas Is You has been Number 1 for the holiday season. Mariah Carey is also still making money off of her music career despite her not having made a song since 2005. She's going on a whole tour based on the song and its popularity.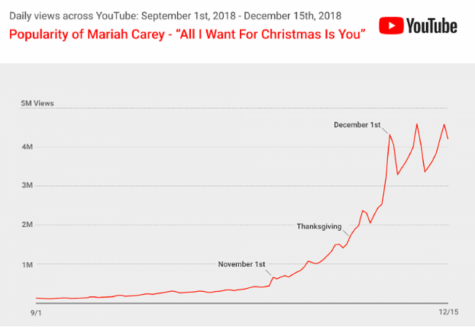 Other Christmas classics that we are all fans of like Feliz Navidad and Rockin Around the Christmas Tree you might not even realize that they are written by artists that haven't performed in years. Songs like this continue to top download and radio stations long after their release date. For example, Feliz Navidad by José Feliciano is one of the most downloaded songs in the United States and Canada since it was recorded and released in 1970. The song was then re-released in 2018 and was José's first top 40 hit on the Billboard Hot 100 list since the first release of the original release of the song. Rockin Around the Christmas tree by Brenda Lee has had a similar effect. It was first released in1960 and has since sold over twenty-five million copies and is the fourth most downloaded holiday single. And the song has returned to being Number eight on the Hot 100-holiday list every year since.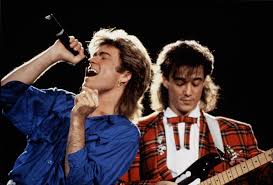 All of these songs represent our love of holiday traditions and these songs represent nostalgia and encourage us to remember happy times from our own holiday experiences. These songs will always be in our lives and remind us of our happy memories so we should be grateful for them every time
  that they come on the radio. Have a happy holiday!