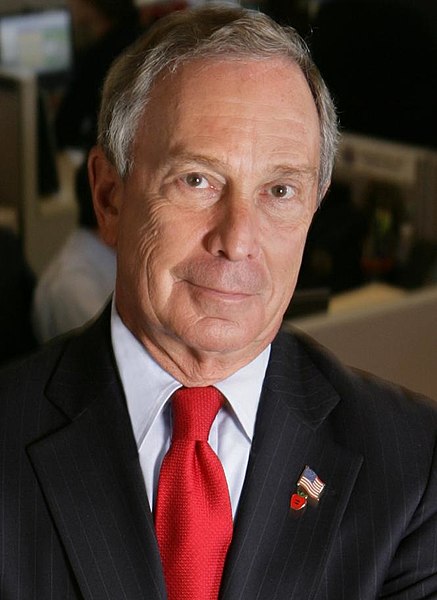 Michael "Mike" Bloomberg and Donald Trump: two billionaire businessmen who are running for the 2020 presidential elections—one who had no political experience before being elected president, and the other a new candidate in the race for office. How will Bloomberg be different from Donald Trump if he is elected president?
Bloomberg, like Trump, was a businessman before he was a politician, starting his own company in 1981. His company, Bloomberg L.P. is a service that deals with global finances as well as technology and software. Through this business, he has earned billions and if elected, he would become the wealthiest U.S. President, surpassing Trump.
However, unlike President Trump, Bloomberg has had previous political experience serving as the mayor of New York City from 2002 to 2013. This is reassuring, although it must be noted that Bloomberg joined the Republican party to run which may lead many to question the authenticity and/or consistency of his beliefs. (He is running as a Democrat for the 2020 presidential elections) Though when delved deeper into, it is evident that Bloomberg is more of a centralist, supporting stricter gun laws and climate change advocates, whereas he leans on the conservative side of the spectrum when it comes to topics like healthcare. Bloomberg has said that one of his goals for running is to defeat Trump and change how things are run in the nation. 
He demonstrated that he can get things done with his three terms as the mayor of New York City, during which he reduced carbon emissions in the city by 14% and when President Trump revealed his plan to exit the Paris Climate Agreement, Bloomberg helped rally 540 cities against this decision. He also showed his support for stricter gun control laws and gun control groups like Everytown for Gun Safety and Moms Demand Action. On the other hand, Bloomberg, unlike most Democrats, does not support "Medicare for All" saying that it costs too much to provide. Rather, he focuses on fighting the root of the problem like protecting coal miners against lung disease. It can be expected if elected President, Bloomberg will act more to reduce carbon emissions, unlike Donald Trump who on many occasions referred to climate change as a "hoax." Trump also does not believe in gun control laws and has actively done things to remove restrictions on them. 
Although Bloomberg and Trump may seem similar since they are both businessmen, that seems to be where their similarities end. They have drastically different views on gun control and climate change and it can be expected that Bloomberg will act on his beliefs if he is elected in the 2020 presidential elections.