Here's What You Can Do To Help Australian Forest Fires… From Oakton
Over the break, news on the Australian forest fires rapidly spread, concerning citizens across the globe and environmentalists everywhere. With over 15 million acres burned, 1,300 houses destroyed, and 24 citizens dead, the bush fires quickly became out of hand. Australia became in a state of emergency. This is all terrible news not only for the millions of people affected but for the animals, the trees, and climate change. If you are feeling hopeless, hold your hope because even if you are not allowed to walk across the street alone let alone go overseas to save the koalas you can help. Spreading awareness, donating, and setting up fundraisers can make a whole lot of a difference rather than just feeling hopeless.
Spreading awareness has become easier than ever before through Instagram, Snapchat, and Twitter,. where social media messages can go miles. Now the real question is how. There are two ways from what to spread the message, either repost or make original content. Making original content to spread a message is very meaningful to a movement. Whether you are a writer, artist, videographer, or photographer there are endless ways you can make a difference 
All donations, no matter how small, are valued, especially at times like this. The prime minister issued two billion dollars on top of all the support groups and charities that are helping the victims. Donating money is one of the best things to do besides raising awareness in times of need. Hundreds of victims need help to pay hospital bills, not to mention finding new houses, buying new clothes, appliances, and furniture. The average house in Australia costs $660,000 and up to $8,000 dollars in appliances making it $668,000 dollars per household, 2,000 houses burned adds up to a grand total of $1,336,000,000 on new homes alone. Donating can be tricky, though; you have to know who to trust your money with. Million of scammer profit off of natural disasters, setting up gofundme's. Always go with a universally trusted charity like Australian Red Cross, GIVIT, and so many others.
Money to teens is like water in the Sahara Desert. You're a financially awkward point in your li where you have stopped getting allowances and some of you have started working but it is not enough.  So hold a fundraiser, no excuses. Get together with some friends or a club and raise money selling hot cocoa outside stores, shoveling snow, or even holding a bake sale. Try and get some local news coverage as well by contacting local newspapers like the Fairfax County Times to write a story on you; the best-case scenario is donations come flooding in.
Talking to local government sounds useless, but it goes a long way. By making your county more environmentally sustainable and reducing Co2 locally can make significant impacts on climate change. I know you thinking that might well be darn near impossible. Heres Susan Stillman, Mentor and Technical advisor of Solor on the Schools (a climate change group working to make FCPS use sustainable energy) to prove to you otherwise. "Students in Fairfax County Public Schools made a huge contribution to the fight against climate change.  In 2016 three James Madison HS seniors spoke at a FCPSchool Board meeting to advocate for significant solar on FCPSchools.  Members of the school board thought this was a good idea after being "schooled" by these students. One board member, in particular, became the champion for this effort.  As a direct result, in the fall of 2019 Fairfax County, awarded one of the largest solar Power Purchase Agreement contracts to put solar on more than 80 schools and some 20 county buildings.  This is just the first tranche installations. There is a second round of installations planned in the near future. I've been the "solar mentor" to a steady of stream of FCPStudents since 2016.  These young people have made a significant change in the renewable energy accomplishes of a very large and influential county." To sum that up, students like you did exactly that, and not just in any county but here in FCPS. 
Now that you've gained all this beautiful knowledge, use it. Go out and change the world like Erinne Paisley, Malala Yousafzi, and Greta Thunberg… just more local.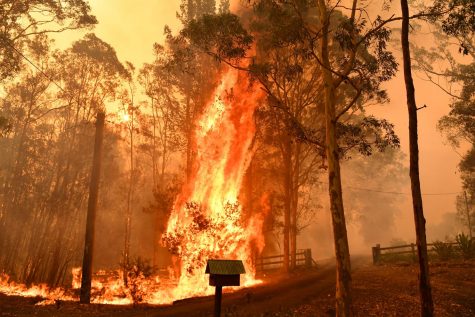 About the Writer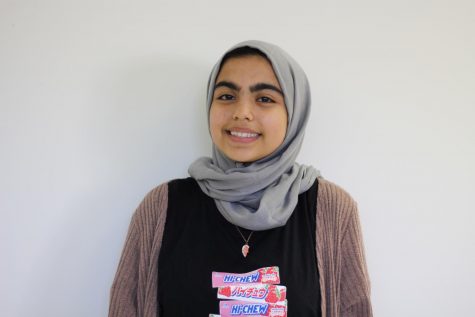 Nour Al-Kaaby, Staff Writer
Hi I'm Nour. I'm a freshman at Oakton high school I'm a staff writer here at Oakton. I like to read, think, research and dress up. That's basically...