Oakton continuously encourages its students to be more active in extracurricular activities. Specifically, Oakton promotes existing clubs, and has a process for creating clubs which can be taken by very determined students.
However, things have been a little different during online learning. Opportunities to promote new clubs at Oakton used to be plentiful: the morning announcements, flyers around the school, and the club fair at orientation each year. New clubs this year have had to overcome many challenges to create and promote their clubs.
One new club this year is Oakton's Key Club. The leaders of the Key Club have worked around the challenges of promotion in order to get their club started. They've utilized their social media platform to easily give information to those who might be interested in the opportunity to join.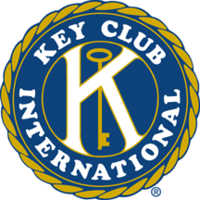 What is the Oakton Key Club? The Key Club is an international student led organization that works to set students up with service opportunities so that they may be more active in their communities. "The overall goal we have is to encourage leadership and build character through serving others," reports Vice-President Yuvraj Chahal. "The president of the club, Saptarshi Roy, and I decided we wanted to make an easy way for people to give back to their community and fulfill their goals."
The teenage years are critical  for character and skill development, and volunteering is a great way to start off on the right foot. Additionally, with the events of the past year restricting those previously in need from the help offered before and the pandemic putting many out of work, there are increasingly more people who need the help of others. "Even though it's hard to give back to others during this period of time, we're trying to help everyone do so," explains Yuvraj. 
Who can join? The Key Club is open to anyone interested in becoming more active in their community. "The best way to join would be to follow @oaktonkeyclub on Instagram and fill out the form." Once the form is filled out with one's email address, an email containing interest meeting information will be sent. However, the Oakton Key Club's interest meeting took place on January 12th. If one is still interested in joining the club and couldn't fill out the form before the date, contact the leaders, Yuvraj Chahal and Saptarshi Roy, directly. 
Why should you join? If you need service hours for a different club or graduation requirements, the Oakton Key Club is a great opportunity to achieve those. Volunteering is also a great way to gain a broader perspective on the environment around you and build life skills that will promote future success. "I recommend people join this club because it truly is for everyone." – Yuvraj Chahal