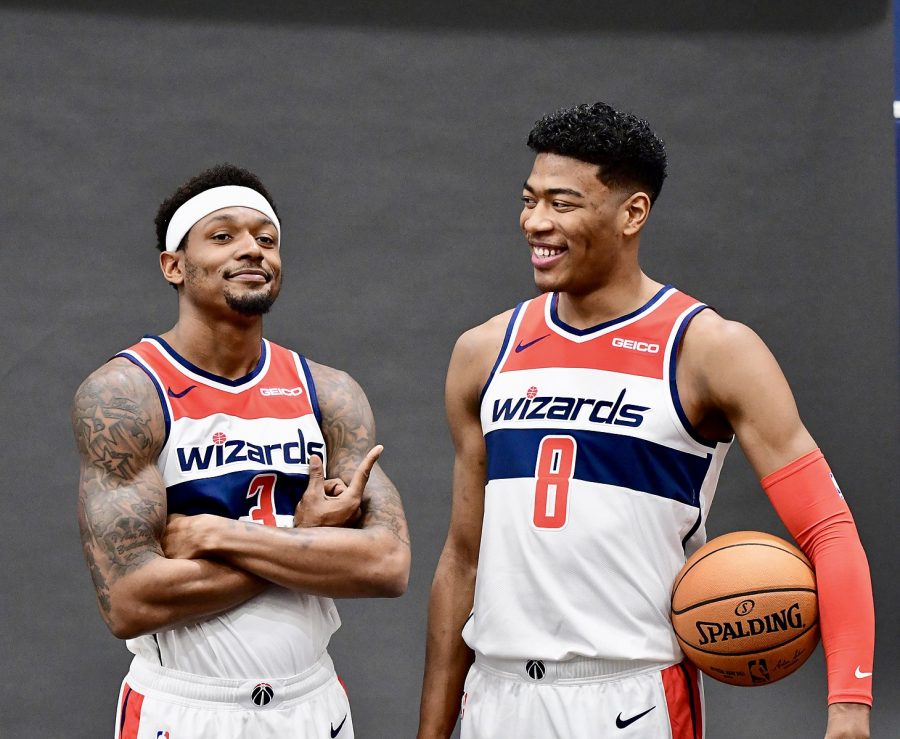 Heading into All-Star weekend, the Washington Wizards have encountered the biggest in-season transformation in the NBA. In their first 15 games of the 2020-2021 season, the Wizards went just 3-12 and held the worst record in the NBA. Shortly after, however, they strung six consecutive wins in a row, closing out their month with an 8-4 record in February and winning an Eastern Conference high seven games out of their last ten (as of March 9th). Now, they head into the break with a 14-20 record, as they sit 12th in the Eastern Conference standings. Although the Wizards are still currently out of the playoffs, they are only three games behind the sixth seed and four games behind the fourth seed.
So with this seamless transition from misery to excitement, a question must be asked: how did the Wizards turn their season around?
There are several ingredients that play into the success of a Wizards game. These factors usually influence the distinction between a win or loss, and during this recent run, they have been the fundamental premise of Washington's prosperity.
The first factor was the Wizards' sequence of injuries to start the season. Before the season even began, starting forward Rui Hachimura had conjunctivitis, forcing him to sit out for three weeks. Soon after, starting center Thomas Bryant announced his season was over due to a torn ACL. And following a Celtics game, six Wizards players tested positive for COVID-19, forcing them all to miss at least four games each (Smith, Brown, Wagner, Bertans, Hachimura, Avdija). At one point, the Wizards were missing so many players that the NBA had to postpone a game, as Washington didn't have the eight players minimum required to proceed. And through it all, point guard Russell Westbrook dealt with a past left quad injury, restricting him to rest on all back-to-back games throughout the season. But thankfully, more and more players started recovering and returning as the season went on. And as the Wizards had a more complete roster, they were able to utilize their depth and talent on the bench, allowing them to win more games.
The second factor is Russell Westbrook. Following the blockbuster trade that sent Westbrook to Washington in exchange for John Wall, Wizards fans were excited for a change in scenery. "I just wanted to see something different", says analyst Wilson Mcgregor, who's been following the Wizards for 9 years. "Ever since John got injured back in 2017, things have gone downhill for us. We have all been passionately waiting for his return, but after new problems kept arising during his recovery process, I think we all knew he wouldn't come back for a very long time. And when he did, he would never be the same." But during Westbrook's first several games as a Wizard, it was safe to say he didn't live up to Washington's high expectations. In his first month, he shot 42% from the field, while shooting 27% from deep and 65% from the free-throw line. And while he did average 12 assists per game, he also averaged 6 turnovers per game. But similar to other sports, it takes time for stars to adapt to new teams. Every team contains players with unique roles, and Westbrook just needed to find his. After some time, Westbrook settled into his new setting in Washington, and this off-court adjustment led to on-court benefits. His shot-selection improved, his efficiency increased, and most importantly, he provided the Wizards with a fresh sense of energy and excitement.
The final factor is chemistry. As NBA Hall-of-Famer Charles Barkley once said, "It's not fun playing on a bad team." The Wizards have now had three under-achieving seasons in a row, and this constant disappointment can directly affect locker room culture. These circumstances have caused team chemistry to plummet off the court, as there have been multiple team conflicts and altercations throughout the last few seasons. This poor nature off the court can directly impact Washington's success on the court, and with this, an endless cycle has formed without a sign of stoppage until something is changed about Washington's system. But as the Wizards started winning, including an incredible game-winner against the championship-contending Nets, the Wizards started gaining momentum. The players held a players-only meeting discussing their issues on and off the court, and shortly after, their on-court communication and movement increased tremendously, which led to their recent success.
In summary, there are many elements to the Wizards' recent success that make it interesting to analyze. It's no secret that they were atrocious not too long ago. But fans should know that there are many aspects of the organization that are turning the situation around. Beal is turning himself into a superstar and has committed to the team for the future, the young players will only get better over time as they develop their talents, and Westbrook is continuing to prove to skeptics that he is still a superstar. And if everyone else on the team performs to their highest potential, Washington fans can breathe easy knowing that, every day, the Wizards are indeed one step closer towards contending for an NBA championship.