CES 2017: The Future is Now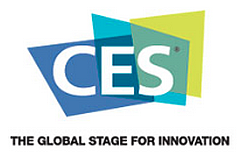 Hang on for a minute...we're trying to find some more stories you might like.
The Consumer Electronics Show is an annual convention held in Las Vegas, Nevada that showcases the technology world's latest and greatest gadgets for the new year. The platform has grown to become very well respected by companies as a way to announce new products and prototypes to their consumers and the media. CES is a packed event every year, as it transports you to the future with cool, new electric car concepts, insanely thin televisions, and smart home appliances that connect with your phone.
 This year, we celebrate 50 years of CES from Jan. 5 through the 8 with cool new technology, like the FF91, a wildly quick and flashy concept electric car, from the new company Faraday Future. The car is expected to compete with the Tesla Model S, but is not yet available for purchase. Also at CES is the Hub Bot, a desktop robot assistant with Amazon's Alexa built right in. As found in Amazon's Echo, Alexa is Amazon's approach to virtual assistants like Siri. The bot is one of the first physical robot butlers produced by a large company, like LG, and in partnership with Amazon, but sadly, the cute robot companion is not yet for sale.
 Most technology at CES are concepts like the FF91 and the Hub Bot. But some companies are using the platform to announce new products consumers can buy this month, such as the LulzBot Mini 3D Printer. A consumer grade 3D printer for the casual printer, not the professional.
  The Consumer Electronics Show was home to many interesting gadgets this year. They got us thinking about the future of consumer grade electronics by showcasing robot butlers and competing electronic car companies. But, they then slapped us back into reality with the news that these products were not available for purchase and were just proofs of concepts.