5 reasons why American news outlets are no longer trustworthy; you won't believe number 3!
The decline of credible news sources, and why we deserve this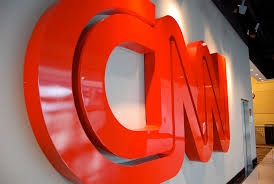 Hang on for a minute...we're trying to find some more stories you might like.
Breitbart has come to be seen as one of the least credible news sources there is. Going onto their website is like walking into a Republican national convention. Every other story trashes the political left. There is no subtlety or pretense of fairness. If you're a democrat, you have a target painted on your head. Of course, they're not the only ones guilty of this. Huffington Post is another example of a news source unabashedly delivering biased stories.
CNN used to be one of the most trusted news sources in America. In fact, that's their slogan. "The most trusted name in news". But, according to a recent poll by Pew Research Center, the most trusted names in news aren't even American. The Economist and the BBC, both British organizations, are now the most widely trusted sources in America.
There's something perverse about the fact that we now rely on people living thousands of miles away to report our news to us. This begs the question: What has happened to our most credible news sources?
Well, I will argue, something very distinctly American has happened here. And that's that news organizations have become slaves to the market. Rather than writing objective and hard hitting pieces, they would rather play it safe and fill the niche they've found for themselves. For CNN, thats reporting everything as "breaking news". For Fox news, thats towing the Republican line. And for Breitbart, that's writing literally anything their right leaning audience wants to read. Which brings us to the ugly truth.
News organizations are, for the most part, businesses. We may not like it, but they exist to make money. Some, like The Economist and the BBC, haven't yet succumbed to the temptation of turning their organizations into money making machines. But those that have succumbed have seen a noticeable drop in quality and public opinion.
For an extreme example of a news organization that's sold itself out, look no further than Buzzfeed. They pump out page after page of clickbait and meaningless drivel meant to rake in ad revenue. What most people don't see is that Buzzfeed actually does a lot of good long form journalism. It's just often drowned out by the clickbait.
The main thing to see when looking at news organizations as businesses, is that businesses give the people what they want. Otherwise they wouldn't sell products, gain clients, or get clicks. News organizations are just giving the people what they want. By pandering to a certain audience, they create a very reliable source of ratings, clicks, and views.
This is all our fault. By clicking on biased sorry after biased story, we've enabled news stations to pander all they want. This isn't ever going to change. Despite knowing all of this, people still like to have their biases confirmed and be told that they're right. The only thing we can do is be aware of when we're being pandered to, and try to pick apart biased stories for the real facts.

About the Writer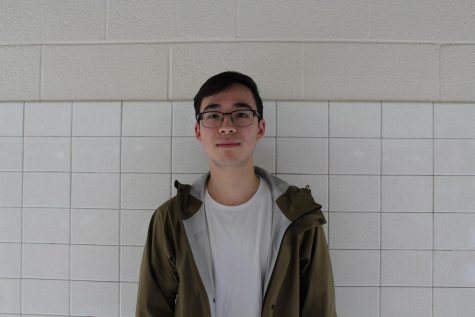 Jake Neuffer, Editor-in-Chief
I'm Jake Neuffer, the 2018-2019 Outlook Editor in Chief. I try to write about politics, international relations, and culture whenever I can. I write about...