What's MIST?
The importance of finding a community
Hang on for a minute...we're trying to find some more stories you might like.
People enjoy finding others with similar interests and passions. It's fun and easier to connect with someone if they both like the same things. It's also nice to have people who come from similar cultural and religious backgrounds. But what happens if you could combine the two?
MIST,Muslim Interscholastic Tournament, was founded in 2005 by Shazia Siddiqi in Houston, Texas. It contains many different competitions and workshops in subjects varying from fashion design and photography to Quran memorization and knowledge. Siddiqi's purpose behind creating MIST was to give high school students a chance to develop certain skills in academic subjects and to give an understanding of Islam. MIST is now in 15 different regions, including DC.
Oakton's MSA, Muslim Student Association, Club participated in DC MIST this past April 7-9 over Spring Break.The theme of 2017 DC MIST was The Challenge of Beauty, so the competitions would be based around that. It was Muma Khan's, 11, second year going to DC MIST and her first going with Oakton. She competed in 2D Art, Poetry and Math Olympics. "I've always liked art and with the other [competitions] I wanted to try something new", explains Khan. In both Poetry and 2D Art, the competitor presents and explains their works, which is supposed to help with presentation skills. Khan agrees, "It helps with presentation skills and made [my presentation skills] better." Khan also enjoys MIST because of the people there, coming from hundreds of different schools in the DC region. "You get to meet new people and everyone there is welcoming and open minded."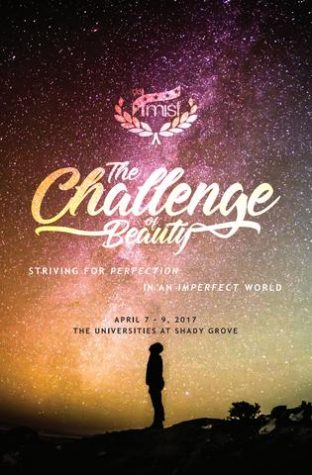 One of MIST's biggest goals is to give high school students a sense of community and to deal with stereotypes and prejudices Muslims face. Another one of MIST's goal is to help students help others make world of respect, understanding, and peace. "Yes [MIST feels like a community],because everyone is there for the same reason and the same goals.", said Khan. It seems like MIST is doing a good job in creating a safe space and community for each participant.
MIST's many competitions and workshops creates a place that combines academic areas with Islamic knowledge. It gives the participant a community where they can feel safe and gives the courage to be their best self.


Loading ...