Ten Years After Her Disappearance, They're Still Searching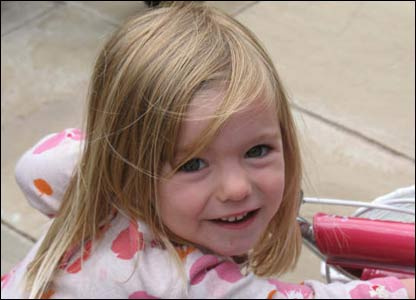 Hang on for a minute...we're trying to find some more stories you might like.
From the shady details of the case, to the mass public outrage and backlash – this case has been named the most publicized missing person's case in modern history. But what do we know, and what pieces are still missing?
   It was the night of May 3, 2007 in Praia da Luz, Portugal, when Kate McCann discovered that her daughter, Madeleine McCann, was missing from her bed and nowhere to be found in their apartment. As a part of their seven day spring break trip, Kate McCann, her husband Gerry, and their three children had traveled from their home in the United Kingdom to Praia da Luz, a humble village in Portugal that was also known as "Little Britain". They booked 5A Rua Dr Agostinho da Silva – an apartment located inside the village. For six days, the family trip was going as expected, until the seventh night.
  On the penultimate night of their vacation, Madeleine went missing.
  Now, 10 years later, the distraught family and police are still on the case.
   On the day of her disappearance, things seemed normal. The family's three children, twins Sean and Amelie, and Madeleine were at the Kid's Club in the morning. Later that day, around 2:29 PM, the family headed to the apartment pool, and that's where they took the last known photo of Madeleine. Later, the children returned to the Kid's Club at their mother took them back to their apartment at around 6 PM, while Gerry was out at a tennis lesson. The parents put all three children to bed around one hour later.
  At around 8:30 PM, both Kate and Gerry went over to dine with their friends in the Ocean Club's open-air tapas restaurant. The parents left the tapas restaurant approximately every 30 minutes to check on the children, Gerry conducting the first check in at around 9:05 PM. Kate had intended to carry through a check in at 9:30, but Matthew Oldfield, one of their friends, offered to do it instead because he was on his way to check on his own children. Although he did notice during his check that the bedroom door was wide open, he did not hear any sounds so he did not check further.
   It was at 10:00 PM was when Kate herself checked the room in 5A. When she went, she found that the door was wide open and upon further inspection, she saw that Madeleine's bed was empty, but her blanket was still on the bed. Half an hour later, the resort activated it's missing-child search protocol.
  The investigation dragged on, with numerous sightings of different men and women carrying the child off. The suspicion even turned to the parents themselves, after inconsistent answers and suspicious occurrences. One such occurrence happened the night before, when Kate noted that Madeleine had asked her, "Why didn't you come when Sean and I cried last night?", and noticed that Madeleine's pajama top had a large, brown stain on it. There was suspicion as to why Madeleine had said this, and why Kate in fact had not come the night before. Some even speculated there was a planned abduction or an accident that was covered up.
  Although neither of these were never proven to be true, the parents got severe abuse online. Stories were being printed in several newspapers, spreading the controversy surrounding the disappearance – so much that the family sued over 10 newspapers for libel, some including The Sun and The News of The World. Although the hate towards them has decreased over the year, with the tenth anniversary of Madeleine's disappearance a few weeks ago, it resurfaced.
  Unfortunately, there is no guarantee that we will ever find out what happened to Madeleine. However, police are still on the case, carefully going through the remaining leads they have. The recent, most promising lead pinpoints a case of a woman seen with a child that looked glaringly like Madeleine on the night of her disappearance. There is still hope that Madeleine could be out there somewhere, and that the grieving family can finally come to a conclusion with the case. Only time will tell.
Photograph of the Ocean Club at Praia Da Luz