Got senioritis?
Hang on for a minute...we're trying to find some more stories you might like.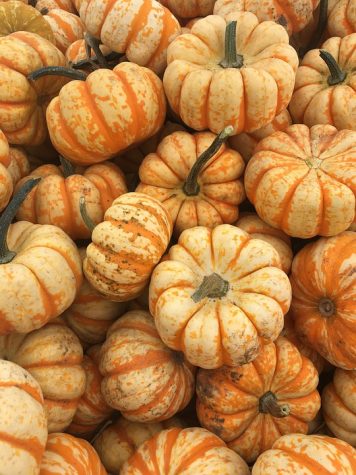 The start of Fall means Halloween, scary movies, flannels, bonfires, and all things pumpkin spice. The side that no one talks about though, is the inevitable coughs and sniffles that Fall also brings. We've all been in that excruciatingly painful position with two plugged up nostrils and a dried up tongue in the middle of the night. Make way, Oakton: a new epidemic is stirring. This flu, however, isn't one that simply goes away in a few mere days. This is bigger; it's senioritis season.
To all the fortunate lower classmen to whom senioritis is a foreign concept, senioritis is an "infection" that affects students in their final year of high school or college. It is usually characterized by a decline in motivation and academic performance.
For some seniors, senioritis is just beginning. For others, though, senioritis is nothing new. "I feel it a little bit. It began for me over the summer. I had a summer assignment for AP Lit and I never actually finished the book. That's when it started. So yeah, I definitely feel it," says senior, Sophia Applegate. Good luck, future AP Lit students!
Seniors have all the reason to feel stressed and anxious during their last year of high school. Along with strenuous courses, extracurriculars, and social events, add college applications to that heaping pile of endless labor. Talk about a cherry on top, right? "Juggling school work and writing college essays [is definitely the hardest part of senior year]. It's stressful when submitting essays. Even on weekends when we're supposed to relax and catch up on school work, I'm having to write college essays on top of school," Applegate says.
Applegate is not alone. "I think it depends whether or not a student is taking more APs or less, or is more involved with out of school activities, or clubs, etc. But personally, I feel like this year will be harder [than junior year] because I have college apps, plays, musicals, and choral events," said senior, Shiva Zarean.
Another factor that causes seniors to lose their incentive to excel in academics is the prospects of attending college soon. "Once college applications are in and you've been accepted into college, it is kind of hard to stay motivated and maintain grades," said senior, Kavya Sivan.
Senioritis doesn't only encompass academics, either. There are many social and emotional factors that contribute to the development of senioritis too. Oakton students are prone to be active in sports, clubs, and performing arts. It will certainly be no easy feat to say goodbye after so many years. Zarean says, "I definitely want to cherish everything more, especially the chorus and drama events. Those classes have been a huge part of my high school career and how I've changed as a person throughout the years." Similarly, Applegate says, "I'll be super sad to leave the dance team; they're basically my sisters. It's also going to be sad leaving the teachers I've come to know and love."
Despite these seemingly bleak aspects of being a senior, there is much to look forward to. Sivan says, "I am excited to continue my education after high school and go on to University." Being a senior in high school doesn't necessarily mean the end of education. Many Oakton seniors will continue on to attend university. Like Sivan, Zarean said, "I'm going to miss the performing arts department and all of my friends and wonderful teachers, but I'm excited for a new beginning, the freedom that comes with college, and my first steps into the 'real world'."
Dear senioritis, please slow down. Sooner or later, we'll go to our last pep rally, last dance and last football game. We'll walk through Door 1 one last time and throw our caps in the air all too soon. Don't be so quick to catch senioritis; relish and savor the high school experience while it lasts. Grab some sanitary face masks, we aren't ready for senioritis…just yet.

About the Writer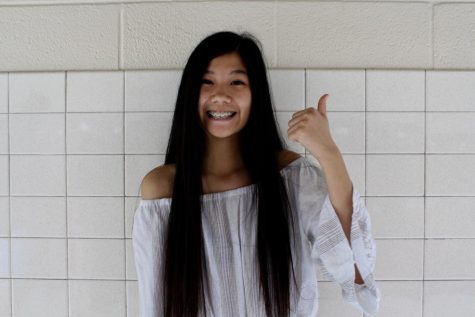 Wendy Gao, Staff Writer
Hello! My name is Wendy Gao, and I am a junior and second-year staff writer for the Oakton Outlook. I enjoy reading and writing outside of school, which prompted me to join the school newspaper. I am a passionate environmentalist, and I am deeply involved in policy and student advocacy – topics I write about frequently. I am looking forward to another year on the Oakton Outlook and I am excited for what is in store this year!