iPhone Shaping Industry Standards
Hang on for a minute...we're trying to find some more stories you might like.
  The iPhone is celebrating its tenth anniversary this year by announcing three new models of their most popular product. Since the original iPhone shook the mobile phone into the future it has formed the smartphone industry standard for all things smartphone in sales alone. Each iPhone model has excelled in its space and outsold all other phones in the states because the iPhone is the go to phone to buy every year for most people. Apple's customer loyalty is through the roof and enables them to do whatever they want to disrupt the market and still have the following they had before the change. Apple's proprietary lightning connector is the best example of this being that all other flagship phones have moved to USB type C while Apple holds onto their lighting cable. Lighting cables are massively underpowered for the quick charge technology USB C can sustain and output unnecessarily slow charge times for the iPhone's already small battery. Apple has patents for the lighting cable and chooses who to let produce it so they get revenue from third party lighting accessories for iPhone. Apple can continue to put underpowered charging cables in the iPhone's box because iPhone users will never understand the real world difference between the iPhone's charge speeds and the rest of the industry's. This fact that most users will never know anything more than the iPhone is what Apple counts on with most of their "innovative" new iPhone features. This year's iPhone is no different.
  The new iPhones feature wireless charging as their biggest feature, a feature android phones have had for years but without the wide adoption that the iPhone will bring. Apple doesn't innovate as much as it develops current technology and refines it to their liking. This philosophy makes more sense when you realize that Apple is a luxury brand and doesn't try to hide that they are. When Apple does refine a new technology to be worthy enough to be in the iPhone, it is so polished that it works better than anything before it. When a feature is refined enough to be in the phone that the majority of the population will be using, then that feature becomes widely supported. The type of wireless charging in the new iPhones is surprisingly not an Apple technology like the lightning cable, but an already established standard for charging. It's called Qi Wireless charging, and now that it's on the iPhone it is going to spread like wildfire. After the Apple keynote where the iPhone was announced, many companies made plans to adopt the iPhone's new feature. Companies know that when a new iPhone is released every year they must adapt to its new features. Starbucks and Ikea will soon feature tables with Qi wireless chargers built in so that you can just place a new iPhone on the table and begin charging, no wires attached. Car companies including Ford are set to place wireless charging pads in the center console of their vehicles as well. If you look back on previous iPhones, you can see that once an iPhone finally makes the leap to new technology, it is adopted by everyone under the sun.

About the Writer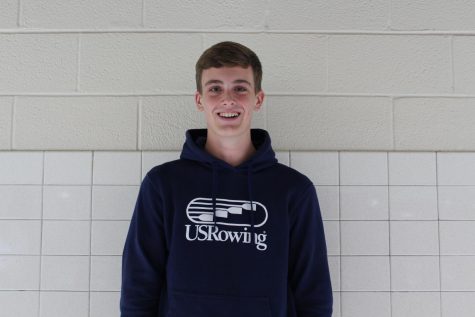 Brendan Bellingham, Staff Writer
Having been with the Outlook for three years now I have seen it's ups and downs and have grown on the creative process here. My love for writing and involvement in Oakton crew makes this position on the Outlook staff a great one. Writing in the opinion and in-depth sections of the paper produced some of my favorite articles last year, but I hope to expand my writing into different sections of the paper this year.