Australia votes 'Yes' to same-sex marriage
All the details on Australia's latest step towards equality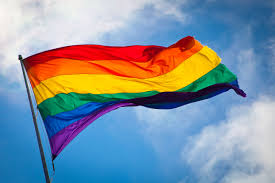 In many places around the world, the battle for equal rights and opportunities still has a long way to go. When it comes to LGBTQ+ rights, there is still lots to be done to reach equality. In many countries, being a part of or vocalizing your  support of  the LGBTQ+ community can lead to arrest, and in some places, death. With the persecution and oppression over the LGBTQ+ community still rampant around the world, it's important to celebrate the small steps being taken to reach worldwide tolerance. Another important leap for equality occurred on November 19, when the majority of Australia's population voted 'Yes' to same-sex marriage.
Since September, citizens of Australia have been voting in a postal survey about whether or not same-sex couples should be allowed to marry. Immediately after the surveys were distributed, both sides of the argument began to campaign for support on their stance. From rallies, to physical fights, and vicious debates among powerful people on both sides, it's safe to say that the interval where the surveys were out was a heated and stressful one. In the end, it became clear that all the hard work and effort of the 'Yes' campaign was worth it. A majority of the continent (79.5%) participated, and of the 12.7 voters that took part in the survey 61.6% voted yes while 38.4% voted no. As the results were revealed, many all over Australia rejoiced and celebrated with relief and hope towards the future.
So what now? The vote, while helping to speed up to process, does not actually make same-sex marriage legal. Passing the bill that allows  it is the job of Australian congress, and hopefully this recent survey is proof enough that this decision is the correct one to the majority of the Australian population. Politicians are expected to begin discussing the specifics of the same-sex marriage bill as early as this week, and the survey results will undeniably play a huge role in their final decision. Also promising is that Malcolm Turnbull, the Australian Prime Minister, has announced that he intends to grant the people of Australia their wish by Christmas.