Five Iconic Memes of 2017
Hang on for a minute...we're trying to find some more stories you might like.
Memes have shaped the culture of the millennium by becoming a day to day thing to laugh at with friends and relate to on a daily basis. With a new year beginning, here are five iconic memes that left 2017 with a lot of laughter.
mOcKiNg spONgEbOB
Known from the nickelodeon television show, Spongebob Squarepants, teens bring back spongebob to be famous and common in their age group. The meme for spongebob was used as a mockery of what someone says. The mockery is conveyed with a mix of uppercase and lowercase letters.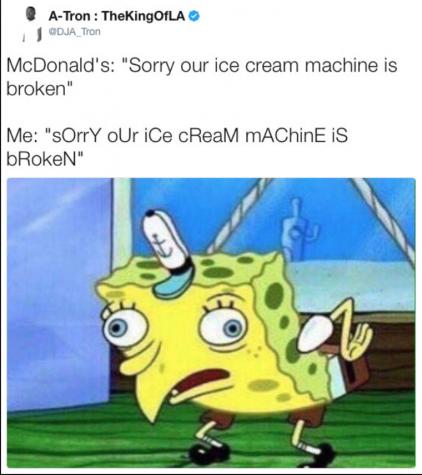 Distracted Boyfriend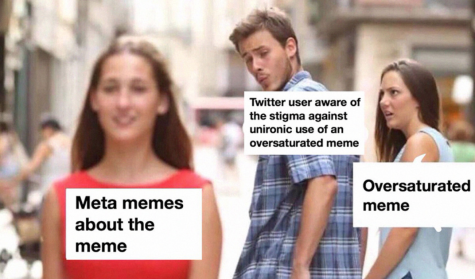 This meme was brought up when this picture was posted online. The original picture displays the boyfriend "checking out" a girl passing by, while his girlfriend is in shock. This meme has been common to display the teenage life, especially grades and goals.
Salt Bae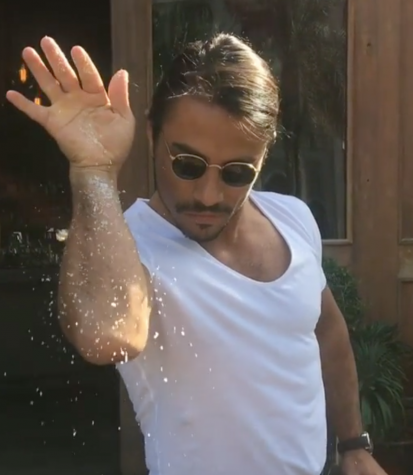 The salt bae craze started when a video was posted of a man elegantly making a meal and mastered the art of it, especially by ending his preparation with a fancy way of sprinkling salt on the steak.
"Cash Me Ousside"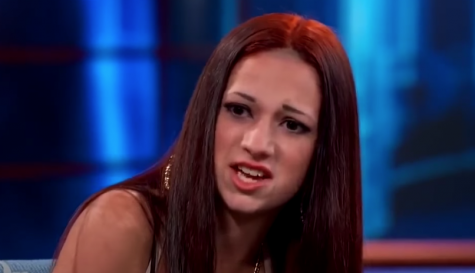 The "cash me ousside, how bow dah?" girl, also known as Danielle Bregoli, went viral on the Dr. Phil show where she was supposed to discuss her behavior and the solution in front of a live audience. Her famous line became popular among the teenage population, especially because of her accent. Ever since, teens have enjoyed using her slang in their conversations and have created remix songs of her speech.
Roll Safe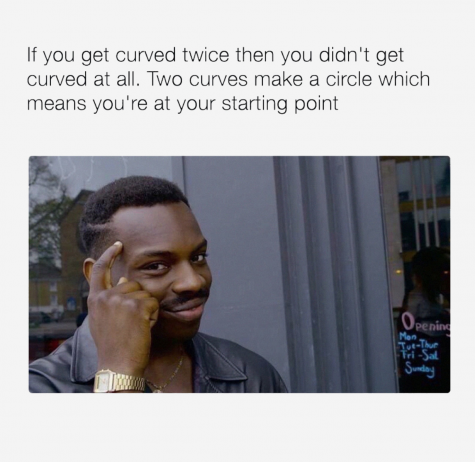 This meme is a screenshot Hood Documentary.The "roll safe" meme became famous as it goes for the the most obvious solutions to first world problems. For example, "you can't get cheated on if you don't get into a relationship."

About the Writer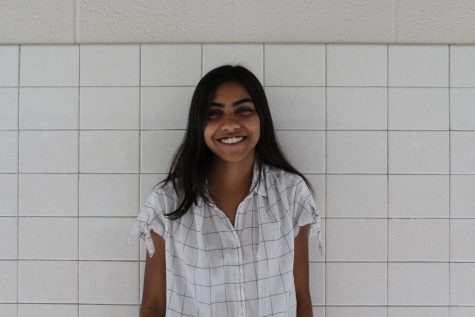 Riya Jain, Editorial Board
Hi! My name is Riya Jain and I am a junior on the editorial board for the Oakton Outlook. I love to write features and about the arts and entertainment at Oakton. Outside of journalism, I am a passionate debater and I love to create and edit videos to showcase vacations, important topics, and to just provide entertainment. I look forward to another year of showcasing Oakton's talents and events and what it has in store for the Outlook this year!