New cougar time policy
Cougar Time Privileges for Upperclassmen vs. Underclassmen
Hang on for a minute...we're trying to find some more stories you might like.
The start of 2018 hastened many "new year, new me"'s, and Oakton is quick to jump on the bandwagon. After winter break, Oakton underwent numerous drastic changes. Unarguably, Cougar Towne is the biggest change. Another difference, though, is the new Cougar Time policy that allows upperclassmen to go to the cafeteria and lecture hall during fourth period while underclassmen are required to go to one of their teacher's classrooms. How does the Oakton community feel about this new policy?
While the upperclassmen bask in their new privilege, the underclassmen are left to take the hit. "I think that freshmen and sophomores should also be able to use these locations as long as they silently study and actually get work done," says Sydney Rico, 9, "I guess I will understand when I'm older and I want upperclassmen privileges!"
"
"I guess I will understand when I'm older and I want upperclassmen privileges!""
— Syndey Rico, 9
Before the new policy was implemented, underclassmen enjoyed the laid back environments of the lecture hall and cafeteria that allowed them to socialize with their friends. Rico says, "If I wanted to meet friends and socialize, that is where I would go."
The new Cougar Time policy disrupts freshmen and sophomore schedules, but not all of them are complaining. "I think that even though a lot of people don't like it, it's a good idea and it's better for the school, especially [for] the upperclassmen," said Leaya Ma, 10. They are upperclassmen after all, and many juniors and seniors are balancing multiple AP classes with a variety of activities and extracurriculars. Closing off the cafeteria and lecture hall to only upperclassmen gives them time and space to work.
Many upperclassmen seem to agree with Ma. "I don't really have any personal opinion on it since I usually don't go to the cafeteria, but I think that usually juniors and seniors are under more stress than underclassmen so I think that it is a good system that allows the upperclassmen to get work done," says Sayrin Kang, 11.
It appears as though the new Cougar Time policy has had a large effect on students all around, both negative and positive. But who's to say juniors and seniors aren't deserving of more rights? It's simply another upperclassmen privilege that underclassmen will just have to wait to savor.

Loading ...

About the Writer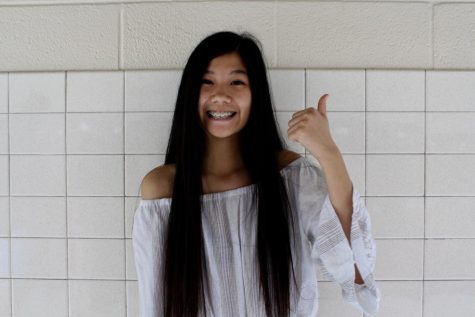 Wendy Gao, Staff Writer
Hello! My name is Wendy Gao, and I am a junior and second-year staff writer for the Oakton Outlook. I enjoy reading and writing outside of school, which...