NBA MVP Race
The NBA MVP race has been very close.
Hang on for a minute...we're trying to find some more stories you might like.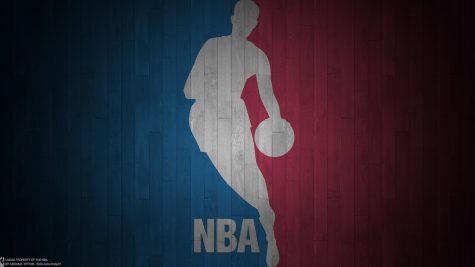 This season in the NBA has been filled with some amazing storylines and plays. The MVP race has been one of the best we have seen recently. Three players stand out above the rest in the MVP race. Kevin Durant, James Harden, and LeBron James.
The current frontrunner is hard to decide. James Harden leads the league in scoring and the last four MVPs have also been the scoring champs. For now James Harden of the Houston Rockets is the current MVP front runner. Harden has played amazing this season. He is averaging thirty one and nine on good efficiency. He also shares the court with another star player in Chris Paul which may make his accomplishments better. Paul is a very ball dominant player and that means Harden doesn't have the ball as much as last year. However, the two stars have overcome this and have thrived. They are undoubtedly the second best team in the NBA behind the team of another MVP candidate.
This flows perfectly into the next candidate. In the 1950s through '80s the best player on the best team would be MVP. That is why Bill Russell won so many MVPs even though Wilt Chamberlain had better stats. Kevin Durant has been phenomenal this year. He is arguably the leader for defensive player of the year and he has been blocking shots better than ever. He is almost having another fifty forty ninety season. He is averaging twenty six points seven rebounds and five and a half assists per game. He is also the best player on the best team. The Warriors are heavily favored to win another NBA championship this year and Durant is favored to be finals MVP. If Durant could win another MVP and another finals MVP he would cement himself as one of the greatest of all time.
The final guy is used to being on this list. He is an all time great who is arguably the greatest player of all time. LeBron James would be number one on this list if his team wasn't struggling. The Cavs have lost ten of their last thirteen games and can't seem to incorporate Isaiah Thomas into the starting rotation. It doesn't help that defensive minded guard Iman Shumpert has been injured the whole season. Tristan Thompson has been hurt and he is also a good defensive player. The Cavs defense has been awful this season ranking last over this losing stretch. LeBron has played great as usual and that is the only reason he is on this list.