You Should Buy a Smart Speaker
Hang on for a minute...we're trying to find some more stories you might like.
 You've probably never wanted a smart speaker. Nobody seems to have an assistant in the home, but all assistants have a smart speaker to accompany them. As assistants like Siri, Alexa, and Google Assistant move into the home, your options for home assistants are increasing and with the release of the Apple HomePod many iPhone users are becoming involved in the dilemma of which speaker to pick up. iPhone users now have an option in their ecosystem and the competition between assistants is more intense than ever. Each company is fighting for their assistant in your home and the options can become overwhelming with speakers at a wide price range.
 Most Oakton students I spoke to had never thought to buy a smart speaker. It can be difficult to see the benefits of a home assistant without living with one and it's near impossible to have that experience without buying one. I pulled the trigger on the Google Home Mini deal this past holiday season. The Home Mini was going for $30, a nice discount from the usual $50. Since I set up the Home mini in my bedroom on Christmas morning the device has grown on me. The first week I had the Home Mini it served as a bluetooth speaker I could cast Spotify to from my phone. As I've begun talking to Google Assistant, the benefits have become more than an added bonus to a great sounding bluetooth speaker.
 Your options for smart speakers can be divided between three companies: Amazon, Google, and Apple. Amazon and Google offer the same assistant at a variety of different prices and speaker qualities, while Apple has the HomePod as a stand alone device. Price, sound quality, and assistant capability are the three criteria you should think about when choosing a smart speaker. If price is a concern the best bang for your buck is certainly the Google Home Mini at $50. I can attest to Google's assistant being the most capable of them all and while the sound quality is far from the best in the industry; the Home Mini packs a punch in both volume and bass levels. If sound quality is all you want and you are an Apple Music subscriber, Apple's HomePod is best for you. At $350 the HomePod is not for everybody due to its price as well as the speakers inability to play music from sources other than Apple Music on an iPhone. Although Siri as a home assistant is not nearly up to par with the likes of Google Assistant or Alexa it's sound quality is superior to all others on the market. A smart speaker is a great addition to your home and the whole family can benefit from its features if it is used to its full capacity. I can't recommend buying a smart speaker enough before they become more popular.

About the Writer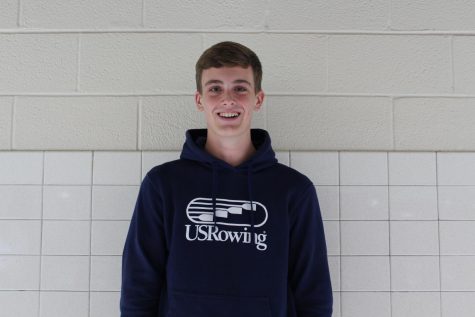 Brendan Bellingham, Staff Writer
Having been with the Outlook for three years now I have seen it's ups and downs and have grown on the creative process here. My love for writing and involvement...