Preparing for Prom
Hang on for a minute...we're trying to find some more stories you might like.
With Prom just a few weeks away, juniors and seniors are getting excited for the big day. Most get their dresses/bowties several weeks in advance to avoid last minute shopping and sold out things. In an effort not to have anyone wearing the same dress, there is a Facebook group where the juniors and seniors post a picture of their dresses.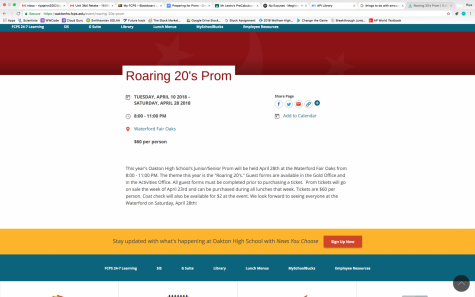 Many also plan not to go to Prom. Deepti Chitnis, junior, says that she isn't going to prom this year. She prefers to do schoolwork that needs to be done rather than go to prom. It was also not fitting into her schedule this year. Deepti plans to go to prom next year however to be able to experience prom before she graduates. Hannah Lee also doesn't plan to go to prom this year as her friends and her plan to go their senior year. Many juniors choose to just go their senior year because it's only worth it to go once. Similarly, freshman choose to homecoming but when they're sophomores, there isn't much hype about homecoming for them.
Prom involves a lot of planning that has to be done at least a month in advance for many groups. As people get together, they find a place where they can take high quality pictures, eat, and many also like to rent a limo. This day is said to be one of the biggest highlights of their senior year, or high school experience.
Michelle Liang says that the best part about prom is the pictures. She says that it's nice to have those pictures and be able to look back on it. Regarding the prom theme, the Roaring 20s, Michelle thinks it was a better option than the other themes offered, but doesn't think it's the best theme for prom. As she is going with a group, she says the hardest part of prom is picking a place that everyone will like. Unlike many, Michelle didn't take much time in finding her dress. She says, "If I get ready alone, it'll take me an hour to get ready. If I get ready with my friends, it'll take me around three and a half hours to get ready for Prom."

About the Writer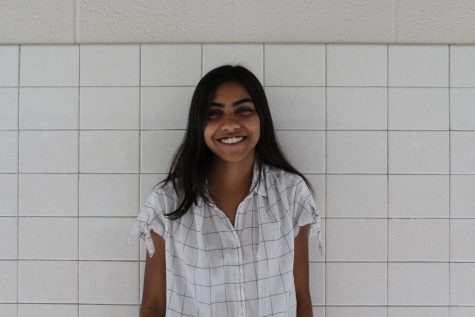 Riya Jain, Editorial Board
Hi! My name is Riya Jain and I am a junior on the editorial board for the Oakton Outlook. I love to write features and about the arts and entertainment...