Goodbye Paul Ryan
Speaker of the House Paul Ryan announces his retreat from politics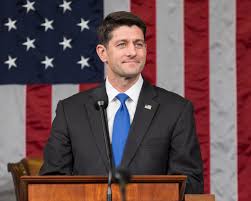 Hang on for a minute...we're trying to find some more stories you might like.
Have you ever farted in an elevator and left satisfied in knowing the hell you hath wrought upon the elevators poor inhabitants? That's how one comedy writer and twitter user described Paul Ryans recent announcement that he will be not be running for another term as House Delegate from Wisconsin. The Speaker of the House cites family issues as the reason for his departure from politics.
Man Farts Up Entire Elevator Then Gets Off at Next Stop https://t.co/DIMTNyquzu

— Jess Dweck (@TheDweck) April 11, 2018
Mr. Ryan will be joining the ranks of nearly 30 other House Republicans who have made similar announcements over the past few months.  For reference, the Democrats need to win 23 seats in order to win a House majority for the first time since 2011.
Ryan spent much of his political career discussing how much he didn't want to act as Speaker of the House, and how the position was thrust upon him. In fact, when he was first offered the job, he said, "I'm a policy guy, so i think i can do the most good for the country at the Ways and Means [committee]." And at his Wednesday news conference, in which he announced his retirement, he said, "You all know I did not want this job, I took it reluctantly."
Ryan has said that he wants to focus much more on parenting his kids than parenting the country. The father of three said that he did not want to be a "weekend only dad" to his three children.
It's quite easy to see why Paul Ryan would not the position of Speaker of the House, especially in the beginning. Under the Obama administration, it would have been incredibly difficult for him to enforce any kind of Republican agenda besides obstruction of Democratic policies.
What is curious, though, is that the Speaker has decided to quit under a Republican controlled government, where Republican policies are enforceable. The elephant in the room when considering this question is that Paul Ryan has butt heads with Donald Trump multiple times since he announced his candidacy (Ryan initially refused to endorse Trump after the "grab 'em by the p****" scandal). In fact, Axios, the publisher which originally broke this story, said that Ryan has found working under Trump all the more frustrating.
Both people have been very diplomatic about the reasons for Ryan's departure, however. Ryan has framed his departure (or truthfully told) in familial terms. Trump, simultaneously, has given Ryan a farewell tweet.
Speaker Paul Ryan is a truly good man, and while he will not be seeking re-election, he will leave a legacy of achievement that nobody can question. We are with you Paul!

— Donald J. Trump (@realDonaldTrump) April 11, 2018
Ryans departure will have political implications, that is for sure. The Republican Party is already fractured between moderate conservatives and hardline ideologues, and Donald Trump has only exacerbated this split. Ryans departure may simply be him jumping ship in the face of political turmoil, and it may signal to other Republicans considering the same thing that now is the right time to do so.
All 435 House lawmakers and 34 senators will be forced to brave the electorate this November, and predictions of a blue wave into Congress may, in fact, come true in the face of these resignations.
Paul Ryans seat in Wisconsins first district is included in this, and may now fall into Democratic hands.