Can Amazon really be it all?
Hang on for a minute...we're trying to find some more stories you might like.
It's no secret that Amazon is increasing its power and influence around the world everyday. Just recently, Amazon has opened its own shop in SoHo, New York that is stocked with all of the top selling and most wanted items on their site, began two-hour delivery of groceries, raised its minimum wage to $15, and has bought Whole Foods. Although these all seem like very innovative and clever ideas, there is also a lot of risk for Amazon to lose a lot of money.
There is no doubt that Amazon is one of the richest countries in the world as it is founded by the richest man, Jeff Bezos. However, although they may have a lot of money, they may be taking a lot more risks than they should be. Although Amazon now has a stake in the food industry by buying Whole Foods (for $13.7 billion), Amazon also had to address the issues customers had with Whole Foods. For example, Whole Foods is known to have empty shelves in their stores that aren't stocked up as often as they should be, and the grocery store is also known to have made mistakes numerous times in charging customers the more than the prices that are said on the stands. Amazon was forced to address how they would bring more food to each store and ensure that their staff is doing their job right. This causeda lot more funding, in addition to the $13.7 billion already spent, in order to have happy customers.
Amazon still didn't think this was enough. To attract more customers to Amazon and maintain the existing ones, Amazon launched their two-hour delivery service of groceries. When a customer orders food from Amazon, with a Prime membership, the customer can expect to have the groceries at their door within the next two hours. This itself seems like a risky idea. Amazon has to ensure that someone is available to drive and deliver the groceries, pick up the right items (and make sure they are available) from their Whole Foods store, have someone monitoring the orders 24/7 and have a driver available 24/7. To have to implement this in as many areas as possible, Amazon has to hire many more workers and ensure that they can get their job done in a timely manner.
Amazon also went on to open to a store in New York that would keep all of the best-selling and most-wanted items currently on the website. This would ensure that customers would walk out of the store with something in their hand from the store. Although this is a very clever idea, this also requires a lot of money. In order to continue this plan, Amazon is in charge of scheduling when they will change the items of the store, which warehouse will stock it, how many trucks will be needed to stock up the store, and which items to keep in the store.
Finally, Amazon raised their minimum wage to $15/hr. As this is a method to attract more people to work for them, Amazon has seemed to upset competitors Target and Walmart. Although there doesn't seem to be any downside to raising their minimum wage, given that they are already taking many risks that require a lot of money to maintain, Amazon may not have enough money to give everyone at least $15/hr. This is because they keep expanding, which also requires a lot more employees who need to be paid. If you combine the cost of paying each employee at least $15/hr along with the over $15 billion risk, Amazon doesn't seem to be in a very good position..

About the Writer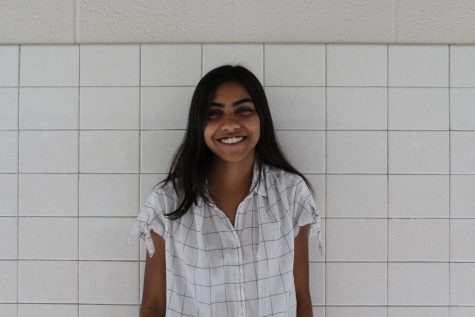 Riya Jain, Editorial Board
Hi! My name is Riya Jain and I am a junior on the editorial board for the Oakton Outlook. I love to write features and about the arts and entertainment...