Popular Music Apps
Spotify, Apple Music, or Pandora? Which is the best?

Hang on for a minute...we're trying to find some more stories you might like.
Music. It's the rhythm we live our lives too. Walking down the halls of Oakton High School, it's obvious that music is important to everyone. Students, teachers, and even administrators all share the passion that is listening to music. No matter whether it is new, old, American made, or foreign, it is a template for art that we can all understand and enjoy together. But today, music is as a much as a business as it is a way of life for many Americans. Large corporations create applications to share music with consumers, which they profit from with advertisements and purchases made from customers hoping to subscribe to hear music on demand, or even buy the rights to play an individual song of their choice. With all of these music applications, which one is the most popular among the students of Oakton?
With most people owning an Apple iPhone, Apple Music is a popular choice, as it is already downloaded onto any Apple device and can save purchased songs in an extensive library of your design. Apple Music has 55 million listeners, all using the app already provided with their Apple device. However, Apple Music is not free and and one must pay to hear any song at any moment, or yet, buy individual songs as stated before. For people looking for a less expensive source of music, most look to Pandora which is a free music application available on mobile devices and computers. It currently boasts 81 million users and is steadily growing. One of Pandora's main rivals on the music market is Spotify, another free and popular music app. Spotify has the most listeners out of all of the music apps, with 99 million listeners. Spotify is extremely popular with the younger generation and most teens as it appeals to millennials with its advertisements and free music.  
So with all of the apps laid out, which one is most popular at Oakton? In an interview with Jeremiah Bahadur (11), a student here at Oakton, he said, "Spotify is definitely the most popular amongst students our age of all the music apps," when asked about which app is most used. When asked, "Why do you think that Spotify is the most popular?" He replied, "I think it is the most popular because it has really hip feeling ads that are targeted towards younger audiences." So with that in mind, if Spotify and Pandora are both free, why is Spotify used more? Spotify lets a user pick any songs they want and lets them make a playlist with them, even if they cant listen to any individual song without paying. Pandora, on the other hand, limits listeners to a radio system, in which they can only choose an artist, and listen to a radio of song similar to the genre of the artist. With the ability to pick and choose, Spotify wins out as a listener can listen to the music they want more specifically.

About the Writer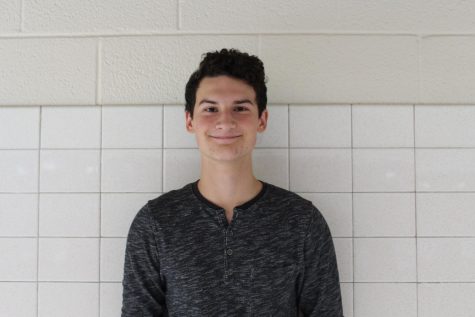 Cole Starmer, Staff writer
Hey there! I'm 16, and a junior. I enjoy writing stories about political commentary, school events, and national events. I'm enjoy practicing competitive...