Uncle Sam wants YOU to vote this election!
Why voting is important and how to register.
For the class of 2019 at Oakton, being a senior brings a number of new privileges. Senior privileges entail leaving school five minutes early on Fridays, going to the cafeteria for Cougar Time, standing at the front of the bleachers for football games, and getting a parking spot (if you were lucky). However, arguably the greatest privilege that comes with seniority is earning the right to vote.
While not all seniors have turned 18 yet and subsequently cannot vote, many have reached the legal age to cast their ballots in November. Despite waiting a long 18 years to gain the right to vote, many young people will still be absent from the voting booths on November 6. America needs young peoples' voices now more than ever – in an era of tumultuous politics and controversial leaders. This is why voting is important.
The most common excuse people will use for not voting is that one individual vote will not change the outcome of an election. Yet, this mindset is exactly what deters voters from voting. Although it is true that a single ballot may not skew the entire election, voters should not view the election as the individual's power in relation to the end result. While the power of the individual is one of America's most sacred values, America was founded on the principles of unity. America is the United States of America, "one nation, united under God," and thus each individual voter is part of a greater, collective group. When many individuals come together and voice their opinions, they actually do, in fact, impact the outcome of elections.
Furthermore, voting is each citizen's civic duty. Voting is not only a citizen's right, but a citizen's responsibility. The government is calling on each American citizen to fulfill his or her obligation to our country, and cast a ballot for the future of the nation.
Voter registration in Virginia closes on October 15, visit this link to register to cast your vote in November: https://www.elections.virginia.gov/registration/how-to-register/
About the Writer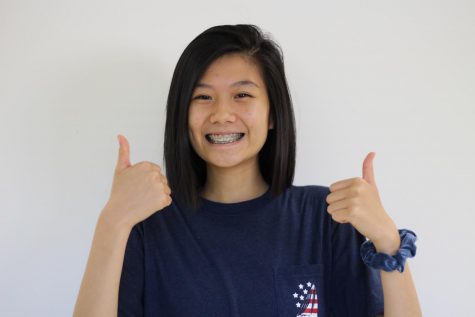 Wendy Gao, Editorial Board
Hi! My name is Wendy Gao, and I am a senior. I have been part of the Oakton Outlook for the past three years, and it has become a significant part of my...