Competition Under the Golden Arches
Hang on for a minute...we're trying to find some more stories you might like.
Whether you like the food or not, fast food chains are everywhere. Due to this competition, the market has skyrocketed over the course of the last 20 years. With companies such as Wendy's, KFC, Taco Bell, Burger King, and McDonald's, everyone is trying to get the upper hand in the market. With the current rise in number of value menus throughout the country, the king McDonalds may not be able to retain the throne. Or can they? This article we be a comparison of the most popular value menus in the game today.
Taco Bell's Five Dollar Cravings
Although the value is good, the food is awful. Enough can be said by their popularity in the general area, and how often people attend their stores. No matter how many burritos, tacos, and Nacho fries (which actually aren't that bad) you can fit into a box, it just doesn't justify Taco Bell. Sorry corporate, but your prices still don't make me want to "Live Mas"!
KFC's 5 Dollar Fill Up
To be fair, KFC isn't the worst restaurant in the world. In fact, as far as fried chicken goes, it's relatively good. However, the finger-lickin' "Five Dollar Fill Up" isn't drawing me in. The chicken is only satisfactory compared to other restaurants. However, the selling points of this deal at KFC is not the chicken, but the sides. With nine options to choose from, you can get anything from green beans, collard greens, and chicken pot pies with your chicken— which sounds like a pretty good deal to me. Maybe not "finger-lickin' good" by any means, but we'll take what we can get, Colonel Sanders.
Burger King's Value Menu
Burger King has never had a great reputation. They try, and try, yet most of the time, they fall just short of their big brother, McDonalds. However, they have now even fallen below Wendy's, especially on their value menu. While they have a much wider variety of sandwiches and burgers on the dollar menu, it still feels bland. Needless to say, the burgers aren't the best either. Burger King simply holds nothing special.
Wendy's $4 Menu
Wendy's is undermined on the daily. Never being someones first choice on a road trip, or a quick meal, it is looked at as the estranged stepchild of the fast food chain industry. However, as of 2014, the red head icon has refined her value menu, with a deal similar to the Cookout plan. For only four dollars, you can pair a number of sandwiches and burgers with a box of Chicken Nuggets, a large fry, and a large soft drink. Let us be reminded that this is all for only four dollars. That is essentially two entrees, a side, and drink for the price of a regular meal. To be honest, as the calorie counter skyrockets, so does my excitement alongside it. This ain't a bad deal, if you ask me.
McDonalds' Dollar Menu
McDonalds Dollar Menu still holds its throne as the number one value menu in the fast food business. While I am slightly biased towards McDonalds, it still holds the most variety and options out of all the options. Also with the cheapest prices, ranging from one to three dollars, five dollars truly goes a long way. By not being confined to just lunch menu options, McDonalds offers their McCafe items such as breakfast sandwiches, coffee, and other miscellaneous drink options. Over all, Ronald McDonald has still got what it takes to lead the pack and hold onto the crown of the best fast food and dollar menu chains in North America.

About the Writer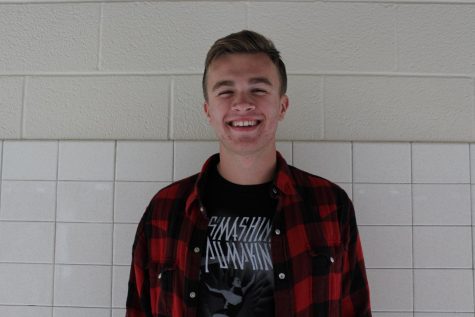 Conor Krouse, Staff Writer
What's up, my name's Conor. I'm a senior at Oakton High School, and this is my first year as a journalism student. Since the time I was young  I have...