Balancing Social and Academic Life
Hang on for a minute...we're trying to find some more stories you might like.
   Maintaining your GPA while balancing social life, academics and extracurriculars is something we all struggle with. We are more connected than ever before with technology. Sometimes texting your friends for 10 minutes becomes longer than you expected, you lose track of time, and now you don't have time for your studies. Juggling social and academic life may be difficult especially if you're a freshman. Here are some tips to help you find your balance.
Health
We always hear about the benefits of sleep, but rarely get enough. It strengthens your immune system and helps you ease your stress and wake up feeling refreshed. As teenagers, we need 9 or 9 ½ hours of sleep on average. "The average amount of sleep that teenagers get is between 7 and 7 ¼ hours" Nationwide Children's Hospital found, "Teenagers do not get enough sleep for a number of reasons: Shift in sleep schedule
Early high school start times, and Social and school obligations".
Time Management
Almost all of us procrastinated once in a while, instead of facing the task on hand, we prefer to do anything, but the task. You may think "it's ok, work is done," after staying up the entire night and finishing the science lab, procrastination harms you in a long run. Learning and applying time management skills reduces your stress and anxiety, it also presents more opportunities to relax and socialize. If you have a hard time tackling large tasks, consider using Pomodoro Technique. "…developed by Francesco Cirillo in the late 1980s. The technique uses a timer to break down work into intervals, traditionally 25 minutes in length, separated by short breaks."(Wikipedia) It increases your productivity significantly, and helps you manage your time better.
Schedule
Always keep an updated schedule. It helps you finish your assignments and homework on time. Sometimes it's hard to follow a set schedule, you can always set new ones every week, improving your schedule, and knowing what's best for you. Prioritize your schoolwork, at the end what you're waiting for is the diploma. You should always plan ahead. If you try to make social plans in advance, it'll be easier to get your schoolwork done around those events.
Free time
It's important to relax and have time for yourself aside from school and work. There are many ways you can spend your time. Choose fulfilling activities, spend your free time with the people you like and make it more enjoyable. Stick to people you trust and venture from there. Choose friends wisely as they can impact you more than you'd imagine. You can join a few clubs, not only you'll make new friends with the same interest, it'll look good on your resume. Consider volunteering, it introduces you to different work fields. You'll be more involved in your community, and it presents you many opportunities.

About the Writer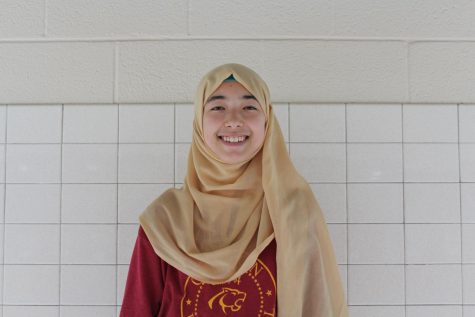 Abudukadier Zainaipuguli, staff writer
Hi, My name is Abudukadier Zainaipuguli.  My hobby is reading, mostly fiction. I run on weekends. I'm interested in politics. I like to write about entertainment...