A senior's bucket list
Seven bucket list ideas on what seniors can do before the school year end.
Hang on for a minute...we're trying to find some more stories you might like.
As the seniors of Oakton reminisce about their favorite memories such as our dedicated football team scoring a winning touchdown, why not create a senior high school bucket list? Here are a few ideas that could make a senior's last few months in high school a memorable one.
Take a selfie with a mouse lying on the floor. (Bonus points if it's alive!) Ahh yes, the mice infestation situation at Oakton is quite infamous among other Fairfax County Public Schools. But where would you be able to find these adorable creatures? Try looking for our furry friends by the fields, at the cafeteria or even by a dusty corner by the lockers.
Take a boomerang of our ceiling! (Wait… we don't have one?) From the mysterious brown liquid dripping from our ceiling to the constellations of wires and tubes above our heads, we have learned to adapt to these 'harsh' conditions of being an Oakton High School student. So why not take an artsy Snapchat-worthy picture of these wires once again?
Stroll around the beloved Cougar Towne. It seems as if it were yesterday when the trailers turned into what has been known as Cougar Towne. At first, outraged students condemned the administration for allowing such inconvenience to occur as we are now forced to walk around instead of in between the trailers like we could in the old trailers (Such tragedy). But, we have learned to appreciate and love Cougar Towne for their clean(ish) bathrooms and an abundance of free stalls.
Eat your favorite cafeteria meal. Whether your favorite cafeteria meal is the large, tasty salads, the delicious savory goodness of our macaroni and cheese or even the mouth-watering canned peaches, this will be the last high school cafeteria meals you will be able to eat. With this in mind, select a few favorites and bon appetite!
Win first place at a Kahoot. Chances are that one of your teachers implements Kahoot in one of their daily lessons. Win your last high school Kahoot and don't forget to screenshot your win!
Go to the amusement park or beach with your friends. Relieve the stress you have been hoarding for the entirety of your high school career by visiting an amusement park or beach with your friends.
Have a self-pamper day. From the years of doing homework, stressing about projects and tests, treat your stress-induced acne with a refreshing sheet mask and watch your favorite Netflix show.

About the Writer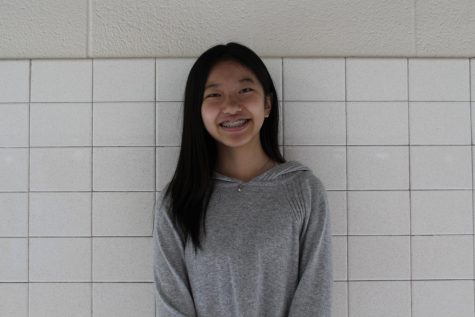 Sally Park, Staff Writer
My name is Sally Park and this is my second year as a staff writer for the Oakton Outlook. Writing has always been an outlet for me, so I'm ecstatic to...