Podcasts to start you off
Hang on for a minute...we're trying to find some more stories you might like.
 Podcasts are a refined medium where everyone can gather entertainment and information for free. Often podcasts are substituted in situations where music would often be present such as when you are in transit or trying to fall asleep. Being in the car or on the bus often warrants music to fill the silents but the world of podcasting is in the palm of your hand just as the music world is.
 The Apple Podcasts app is preinstalled on all iPhones but podcast apps like OverCasts and Pocket Casts are available for iOS and Android. Most platforms offer the same podcasts free of cost so it's the design of each app that moves you to one or the other. Many stand up comedians, journalists, and news organizations have their own podcasts separate from their main line of work. These podcasts offer an outlet for fans to become more involved in the lives of these people.
 Comedy Podcasts: Comedian's podcasts often involve a longer form stand up set or on occasion an interview with another comedian. Tom Segura and his wife Christina Pazsitzky form a comedy duo on their podcast "Your Mom's House". The chemistry between these two comedians shines through on every episode of this cast but the guests they bring on add much more to the production. Personal observations from their daily lives and funny commentary on current events makes "Your Mom's House" with the listen. Honorable mentions include "The Monday Morning Podcast" and "The Joe Rogan Experience"
 Educational: NPR offers a large suite of free podcasts that prioritize facts about current events rather than the partisan take that many offer. "All songs considered" is a cast that showcases little known new tracks of the week, "TED Radio Hour" is an NPR cast that plays notable clips from TED Talks, and "NPR Politics" does a weekly deep dive into a particular political event from the previous week. NPR has enough news casts to fill your time but if you'd like to widen your perspectives RadioLab is a great alternative to the NPR suite of podcasts.

About the Writer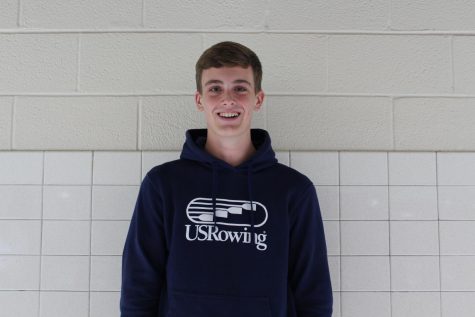 Brendan Bellingham, Staff Writer
Having been with the Outlook for three years now I have seen it's ups and downs and have grown on the creative process here. My love for writing and involvement...