Why the attention surrounding the Jordyn scandal is unnecessary
An opinionated article reasoning behind why the Jordyn scandal is unnecessary
Hang on for a minute...we're trying to find some more stories you might like.
The recent cheating scandal regarding Tristan Thompson, Khloe Kardashian, and Jordyn Woods has gained much public attention. For those who are unaware, Tristan Thompson was engaged with Khloe Kardashian, however, he allegedly cheated on her with Khloe's sister's best friend, Jordyn Woods. This web of drama that has occurred has spurred the public into a plethora of questions, concerns, and utter outrage.
When asked for my opinion about this scandal by multiple friends, I merely responded with, "who?" Although I was aware of the existence of Khloe Kardashian, I had no clue that she was engaged. I was then compelled to research on this topic, as every meme I scrolled through Instagram was somehow related to this scandal. After researching, I discovered that on March 31,  there will be a new season of Keeping up with the Kardashians, a reality show surrounding the glamorous lives of the Kardashians. I then wondered if this entire scandal could possibly be a publicity stunt to gain more viewers for the coming season.
As I researched a little bit more, I found that Jordyn Woods had an interview, where she said that the cheating scandal is "unfortunately not a publicity stunt", and in fact, the events that have occurred affect "real life people and real-life families". My thoughts on this? Sureeee. Considering the net worth of the entire Kardashian family as a whole, it is apparent that they could pay off people to not release this story to the internet. In addition to this, this entire scandal started off as a rumor with no videos or pictures to prove the scandal. Jordyn Woods could have easily denied the rumor. Why would the Kardashians be okay with such a private aspect of their personal life be shared with the public?
My consensus? I believe that this entire "scandal" is a mere publicity stunt to attract attention for the coming season of Keeping up with the Kardashians. But it was amazing to see how quickly information could spread via the internet. This newfound realization prompted me to think that if other pressing issues were to be spread as quickly as this one scandal, wouldn't we have found the answer to some of our pressing issues?
For example, if we were to spread the word concerning the urgency of global warming, world hunger, homelessness, wouldn't more people step up to take action? However, instead of the general public being immersed in such issues, we have instead decided to spend that time to browse through the internet for Jordyn Woods' interviews and Khloe Kardashian shading her in a multitude of tweets and Instagram posts. This is essentially my reasoning behind why the attention behind the Jordyn scandal is unnecessary.
What good could come off of being immersed in such topics? If in fact, this scandal is true, we would be invading someone else's' personal life. After all, who would want something so personal to themselves released to the public for them to judge? The attention behind the Jordyn scandal is simply unnecessary and wouldn't it be wiser to spend our precious time doing something that would actually affect ourselves?

About the Writer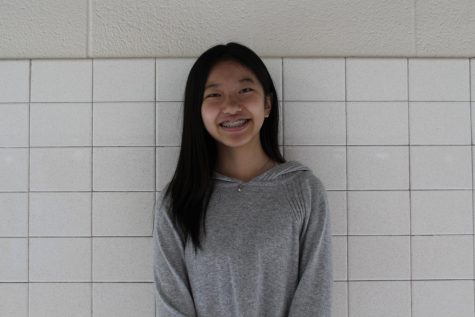 Sally Park, Staff Writer
My name is Sally Park and this is my second year as a staff writer for the Oakton Outlook. Writing has always been an outlet for me, so I'm ecstatic to...