Study Tips for the SOLs
Hang on for a minute...we're trying to find some more stories you might like.
With SOLs coming up soon, there is no better time to start studying than now. A month may look like a long time, testing dates will arrive faster than you expect. Cramming the night before, or delaying until the last week won't help you. "It's never too early – or too late – to develop good study habits. The sooner you get into a good study groove, the easier everything will be and the more your chances of getting good marks will improve."(Youth Central vic.gov) These tips will help you prepare for your finals and do your best.
Start Small
Admit it, you can't review everything you learned in Chemistry in a day. Cramming will make you exhausted, and it's not an effective way to study. Start small, begin by reviewing one or two units a day from your lessons. It'll keep you motivated through the long run. In the end, don't forget to treat yourself.
Tough Classes First
Give yourself more time for your hard classes. Some exams may be more difficult than others, you may find others easier to study. Some of your grades may weigh more than others. Had trouble with math? Give more time to the subject, even if it's one of your last finals. Get help with your shortcomings. Stay after school or ask for help from your peers.
Use Your Old Tests
Gather up your notes, old tests and quizzes. Look over and practice on your previous tests. Main points of your lessons revolve around you tests and quizzes. Recognize your mistakes and go over what you missed on your tests. It'll definitely improve your grades and you'll remember the material better.
Routine
Get into a routine. Make time to study specifically for finals everyday. Make a schedule for yourself and follow your plans. When are you most effective? Are you a morning bird or a night owl? Take advantage when you're most effective. Your environment affects your productivity too, tidy up your desk
Brain Food
"Instead of energy drinks, drink plenty of water — and the occasional cup of coffee — while studying to help you stay hydrated and maintain a high level of cognitive function and energy. Eat plenty of fruits like blueberries and apples, which reduce the level of toxins in your bloodstream and improve memory function." — Joel Delgado, Florida International University student.

About the Writer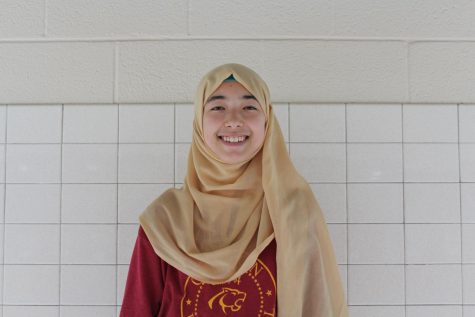 Abudukadier Zainaipuguli, staff writer
Hi, My name is Abudukadier Zainaipuguli.  My hobby is reading, mostly fiction. I run on weekends. I'm interested in politics. I like to write about entertainment...