How to get on that fourth quarter grind
Hang on for a minute...we're trying to find some more stories you might like.
As the school year comes to a near end, students are frantically studying for upcoming SOLs, AP exams, finals, and tests. As we reach these stressful and rather busier times, here are five tips you can use to get on that fourth quarter grind as painless as possible
Find different places to study at. If you feel like studying has become a bore and you find yourself losing motivation, studies have shown that studying at different locations could be a quick fix to this problem. Finding different learning environments such as the library or a nearby cafe could be all you need in order to get back on that grind. Be sure to select a location with minimal distractions such as loud talking, music, etc.
Try to form a study group with acquaintances. Not only will this help you focus better, but you will be able to receive a quick answer to any questions you may have. (Instead of the alternative searching through unreliable sources on the internet.) Form a study group with acquaintances instead of good friends as it may be too distracting to work with people you are close with. Not only will you academically benefit from a study group, but you will also be able to learn the material in a more enjoyable way.
Plan your study schedule before starting your study session. Before hitting the books, try to plan out exactly how you're going to study and the approximate amount of time it would take you to finish that specific task. Not only will this help you manage your time more efficiently, but it would help motivate you as you go down your checklist one completed task at a time. In addition to this, it will help decrease the feeling of being overwhelmed by schoolwork. By taking it down one step at a time, it will lessen the psychological burden.
Create a goal and stick with it. Perhaps your goal is to raise your math grade by a letter grade. What percentage would you need to receive in the fourth quarter in order for you to reach this goal? Would this be plausible considering your current grade? In addition to this, how would you need to act in order to receive such grade? By writing your goals and the methods you would use in order to reach such goals, you would be more likely to reach that goal as studies show. Be sure to have a SMART (Specific, Measurable, Achievable, Relevant, Time-bound) goal to end the year the way you want it to end.
Before all, take care of your mental and physical health. Overworking and stress could have detrimental effects on both your mental and physical health. Be sure to let yourself take breaks and take advantage of power naps as just a twenty-five-minute nap could help give you a boost of energy. As important schoolwork is, your health comes first.

About the Writer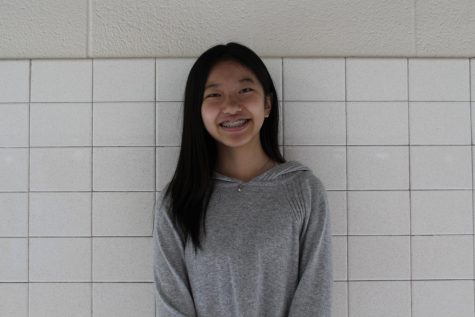 Sally Park, Staff Writer
My name is Sally Park and this is my second year as a staff writer for the Oakton Outlook. Writing has always been an outlet for me, so I'm ecstatic to...