Sri Lanka Bombings
Multiple bombings in Sri Lanka kill hundreds
Hang on for a minute...we're trying to find some more stories you might like.
On Easter Sunday, three Christian churches and three luxury hotels were attacked by suicide bombers simultaneously in a series of terrorist attacks. 5 hours later, two more bombs went off in other portions of the small country. The death toll from this horrible act of hatred sits at 253, with well over 500 people being injured. Sri Lankan officials reported that National Thowheed Jamath, a not well known Islamic group, likely committed this crime. These eight bombings in the span of 5 hours forced the Sri Lankan government to close schools for two days and enforce a curfew as well, as they frantically investigated who committed these terrible crimes.
Indian intelligence warned about this attack at the beginning of April, but this information was not properly shared by Sri Lankan authorities. This major mistake led to the firings of the defense secretary and inspector general of police and led to over 60 arrests. Christians are the minority in Sri Lanka, with only 7% of the population practicing the religion, with Buddhism, Hinduism, and Islam all more widely practiced than it. This is the deadliest act of violence in Sri Lanka since the civil war raging in the country ended in 2009, and is one of the more deadly terrorist attacks anywhere on the planet, far surpassing the death toll of the New Zealand mosque attack which occurred very recently.
Terrorist attacks have skyrocketed over the past couple of decades, with over 45,000 being reported in 2014. The middle eastern countries see the most terrorist attacks, but India and countries surrounding it (such as Sri Lanka) report a very high number as well. The 9/11 attacks started this massive spike of worldwide terrorism, and only over the past few years has the number of attacks finally started to go down. Airplane hijacking causes the most fatalities, but due to the immense security but into place after 9/11, airplane hijackings are almost zero every year. While we only hear about the few terrorist attacks that kill tens and hundreds of people, thousands occur every year, causing tens of thousands of unnecessary and brutal deaths.
About the Writer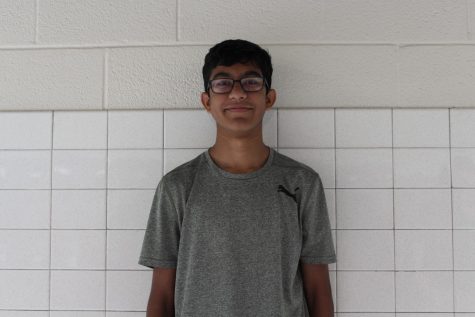 Nikhil Trivedi, Staff Writer
My name is Nikhil Trivedi, and this is my first year writing for the Oakton Outlook. I am 14 years old and have one brother, and I am a freshman here at...