Top 5 Underrated Early 2000's Shows
Roswell: This angsty teen drama stole the hearts and attention of many fans when its first episode aired in 1999. Perhaps too far in the past for most current Oakton High Schoolers to remember the original airings, the reruns gave a hint of the dramatic and somewhat comedic plot line. When young Liz Parker begins to experience the bizzarness associated with Roswell, New Mexico, she finds herself in the midst of a government cover-up and an alien crisis (and don't forget the alien love interest). As the 20th anniversary of the first airing quickly approaches, this show deserves a few hours of binge-watching and can be found in its entirety on Hulu.
Ugly Betty: Betty Suarez is truly the hero

 we didn't know we needed or wanted. When brace-faced, glasses wearing, fashion-challenged Betty scores her dream job of working for Mode Magazine, one of the most popular fashion magazines in the country, she realizes that the fashion world is not all it seems to be. Working as an assistant to Daniel Meade, rich pretty-boy with a bad habit of breaking hearts, Betty seems to make her mark and fight her way to respect through a long series of mistakes that somehow work out in her favor.

Ugly Betty

ran from 2006-2010 making it perhaps a little more familiar to the current teenage generation.

Buffy the Vampire Slayer:

Despite its early beginnings in 1997, Buffy the Vampire Slayer was and still is fairly popular in the Gen Z population. Featuring Buffy Summers, the latest in a long line of women chosen to protect the Earth from vampires, demons, e.c.t., and her ragtag group of supportive friends, Buffy spends

James Sorenson/20th Century Fox

her time fighting off forces of evil, when she's not in school of course. This show was a little bit of thriller, a lot of drama, and of course the occasional romance, and deserves a binge or a rewatch.

Malcolm in the Middle:

This six-year long family drama portrays the messy, crazy, and sometimes gross aspects of being a family. Narrated by Malcolm, the underrated and ignored genius middle child,

Malcolm in the Middle

strikes a familiar and familial tone in its watchers. From his overbearing mother to his immature father (not to mention his two crazy older brothers and a bitter younger brother) Malcolm deals with the emotion

al whiplash of his dysfunctional family all while balancing advanced classes and typical middle/high school blues.

Everybody Hates Chris:

Based on the childhood of comedian Chris Rock, this tv show with a named to parody

Everybody Loves Raymond

follows the troubled childhood and teenage years of a 1980's kid. Growing up in Brooklyn, Chris deals with racial and class discrimination as well as ordinary high school bullying. This show finds a way to combat serious issues and bring awareness to certain aspects of society through humor and music in a way that was inspiring to many when it first aired in 2005.
About the Contributor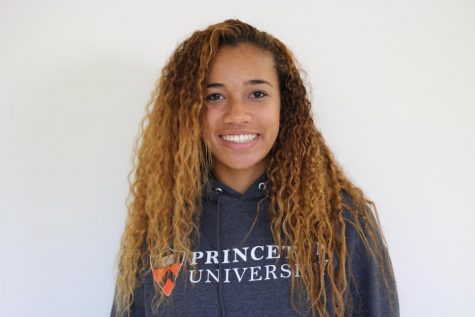 Alexandra Martschenko, Staff Writer
Hey, my name is Alexandra Martschenko and I am a senior at Oakton. This is my second year on the staff but I have been involved in the Oakton community...