College Decisions
Hang on for a minute...we're trying to find some more stories you might like.
It's almost the end of the academic year and many seniors are graduating. They start choosing their colleges and make plans for their future. For some seniors, the end of the year can be stressful because some might not know what they want to achieve in life which is why they visit their counselor to get some advice on their college decision-making. Choosing a college can be really stressful because students might not be sure about the college they want to go to and sometimes they end up planning an entire future for themselves but don't get into the college of their choice.
The Oakton Outlook looked at the story a senior from another school told about the steps she took to choose a college saying "My counselor has played a big part in helping me sort through what the best fit was for me. I started with a loss of 12+ colleges and ended up with five colleges that fit my financial preferences and that were suitable for a student of my caliber". During the interview, she also mentioned "I asked a few of my teachers that I felt the closest to for a letter of recommendation and I also spent the previous year proving to those teachers that I'm a student worthy of recommendations". She explained how she couldn't have done all of this without the help of the people surrounding her.
Students in high school can't decide what they want to do with their future without the help of adults and people with experience and although choosing a college can be stressful, it can still be avoided by asking for help from others. When they talk to someone and explain their financial situation, their grades etc. they can get enough feedback and make a better decision about their future.
About the Writer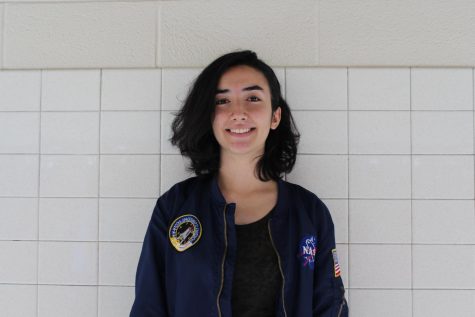 Pari Abdollahi, Staff Writer
Hi, My name is Pari, and I'm a junior. This is my first year writing for Oakton Outlook. I enjoy writing about entertainment. Other than writing I really...