Missouri Mom's Inspiring Battle with Deadly Infection
A Missouri Mom Lost Almost All Her Fingers And Toes In Life-Threatening Infection
Hang on for a minute...we're trying to find some more stories you might like.
A mom from Missouri has had all ten toes and her right hand amputated after a deadly sepsis infection ravaged her body. The 32 year old, Rachael Acuff, first was alarmed after noticing blood in her urine in June 2018. After she was sedated at the hospital, she overheard doctors telling her family to be prepared to say goodbye if things took a turn for the worse. On arrival, Acuff's blood pressure was so low it was close to undetectable. Acuff was in a medically induced coma for three weeks, and after she woke up she was told that she has toxic shock syndrome, DIC (disseminated intravascular coagulation), and septic shock. Septic shock happens when the bodies response to antibodies is out of balance, and can cause major damage to all organs. Septic shock most commonly occurs just ever the body has fought off an infection.
Acuff at one point was on a ventilator and feeding tube, while also requiring dialysis. After she was finally ready and able to go home, she had spent 46 days in the hospital, and the deadly infection had taken a toll on her feet and hands. Doctors removed dead tissue from four fingers of her left hand, and all fingers on her right hand. Just this March, her right pinky had to be completely removed. Just 13 days ago, she had a trans-radial amputation of her entire right hand, two inches above her wrist. Acuff has said that this experience, although physically damaging, has drastically increased her spirituality and overall belief in god. She also stated that there was no medical reason for her to be alive, and hopes to share our story to inspire other people to fight diseases and to never give up.

About the Writer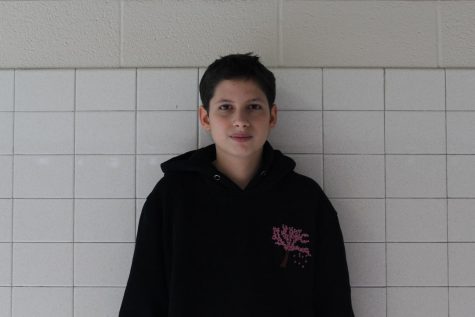 Asher Tankel, Staff Writer
Hi! My name is Asher Tankel, and this is my 1st year on the Oakton Outlook's staff. I am very passionate about newspaper and can't wait to write stories...