Newseum Closing Down
After being open for more than 11 years, the Newseum, unfortunately, is closing this year on the 31st of December. Despite having over 10 million visitors, the museum dedicated to journalism can not financially sustain itself but the founder will try and continue and spread the message of a free and fair press.
The museum provided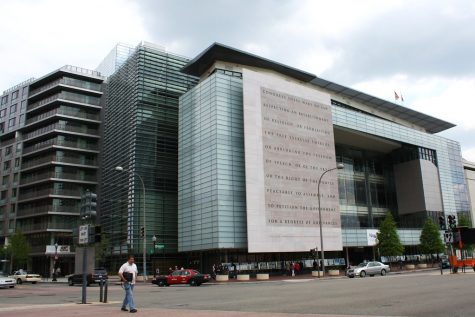 visitors with an interactive way to learn about First Amendment Freedom and the evolution of communication. Some of the interactive exhibits included roleplaying a news anchor, touch screen trivia games, and learning about Pulitzer winning pictures. Although, all of the exhibits gave visitors knowledge about the contrasts of journalism in the past and present. Individuals were also able to recognize important journalists who have sacrificed their lives while on the job. Major news events, and the journalists who covered them, were also showed. These include 9/11, the Malaysia missing airplane, the killing of Osama Bin Laden, and many more.
In addition, the many interactive and interesting exhibits, the Newseum showcased many artifacts of journalists and from their stories. Some of the artifacts showcased include reporters notebooks, protester signs, newspapers on the Titanic sinking, and the Berlin wall guard tower. Although, when the Newseum officially closes the artifact loan to lenders or moving the pieces to a permanent location in an archive facility outside of Washington D.C. 
The Newseum provided a fun and interactive way for individuals to learn the importance of journalism and the people who create the stories behind the scenes. With the founder's continuation of advocation of the First Amendment, hopefully, the Newseum will receive enough financial support to open again.