The Problem With the Iowa Caucus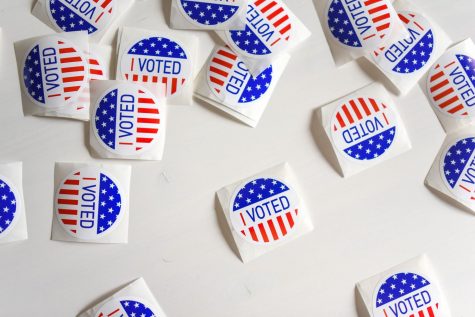 After the introduction of a disastrous new election system, it was as if nothing else could go worse for Iowa Democrats on February 3rd –  the night of the Iowa caucus. Due to a broken phone app, untested technologies, and a struggle to verify election results, hundreds of officials rushed to count votes by hand and release the results as quickly as possible.  With Iowa Democrats recently winning two congressional seats and now trying to unseat a Republican senator, conservatives are now wondering about their potential to hold larger elections later on in the year.
A mere two months before the night of the caucus, the Iowa Democratic Party commissioned a for-profit technology company, Shadow Inc., to design an app to help gather and report votes from around the state.  Lacking proper testing and allotted a short amount of time to develop the new technology, the election was the first time the app had been used statewide. Initially, citizens had numerous connectivity issues as well as problems downloading or logging into the app.  While training had been provided prior to the caucuses, a majority of volunteers did not take advantage of it, causing the process to be unfamiliar to many. Even once individuals were able to report into the app, Democratic officials found that it did not properly transmit all of the results and only displayed partial data.  
Iowa Democratic Party Chair Troy Price suggested how the delay in reporting results was caused by a code in the mobile phone app, stating how "we have every indication that our systems were secure and there was not a cybersecurity intrusion."  While there is no evidence of hackers tampering with the results of the caucuses, Massachusetts-based security firm Veracode has found that the app was so insecure that vote totals, passwords and other private information could have been interpreted or even changed.  The app contained a lack of safeguards, causing transactions between the phone and the data system to be heavily unprotected. "It is important for all mobile apps that deal with sensitive data to have adequate security testing," says Chris Wysopal, Veracode's chief technology officer.  "Any vulnerabilities should be fixed before being released for use," he continues.
As chairs began to acknowledge the problems occuring with the app, many officials decided not to use it and opted towards submitting results via telephone.  However, there was a limited amount of staffers dedicated to answering the phones, and many citizens describing being left on hold for hours. Meanwhile, having to transcribe multiple points of data took long periods of time for each individual caller, causing many to give up and make an effort to call again in the morning. Additionally, NBC has reported an influx of calls made to the Iowa hotline from President Trump supporters or others who expressed displeasure in the Democratic party, suggesting how these "prank" calls could have been one of the primary reasons for such a delay in the reporting of results.