The Real Cost of Prom
 Prom: an American rite of passage. Though it is only February, Oakton students have already begun planning what is supposed to be an evening of a lifetime. Prom groups, prom dates, prom dresses, prom shoes: the list goes on. But for many, prom is more than just an elaborate school tradition, it is a financial burden. 
    NBC revealed that the average teen now spends about $1,000 on prom, not including what students call "the prom-posal". This raises the question of necessity and accessibility. Why is prom so costly? 
     Jade Luu [11] believes teens are willing to spend up to $1500 on a single evening because "prom only happens twice in your life. It's a celebration of the last two years of high school, and people want to make it special." When planning out prom, Luu has "prom tickets, limos, flowers, the hair, the makeup, and the dress" on her radar, and hopes to not go over budget.
      About 2/3 of prom costs are paid for by the parents of high school students, and about a quarter of families within the U.S. admitted that they could not afford to have their children attend prom. TIME magazine claims that at times, prom has left low-income families with "neither food nor gas money for the week, adding more stress than expected." It is necessary to make prom more cost-efficient and therefore accessible to the entire student body.
     Here are a few stores for those looking to buy their prom dress from sustainable, cost-effective businesses or non-profits centered in the Falls Church/Arlington area.
Columbia Pike Thrift Shop ( 4101 Columbia Pike, Arlington)

New to You Boutique (108 W. Broad St., Falls Church)

Clock Tower Thrift Shop (2860 Annandale Road, Falls Church)

Unique Thrift Store (2956 Gallows Road, Falls Church)

Current Boutique (2601 Wilson Blvd., Arlington)
About the Contributor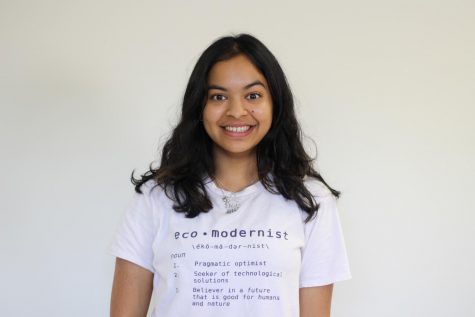 Sameeha Khan, Staff Writer
Hi! My name is Sameeha Khan and I'm a junior at Oakton and a staff writer at the Oakton Outlook. Though this is my first year writing for the newspaper,...