Galentine's Day: The 5 W's
Galentine's Day. According to dictionary.com, it is the day before Valentine's day dedicated to celebrating friendship among women. This all began when Amy Poehler, playing Leslie Knope in the sitcom Parks and Recreation, threw a Valentine's Day Eve party for her girlfriends. Now, it has turned into a tradition for women to treat themselves and honor their bonds of friendship.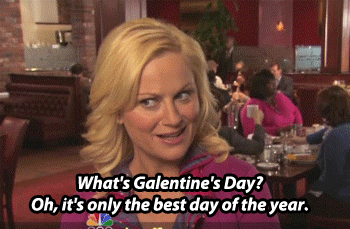 Who celebrates Galentine's Day? Well, to get into more detail, Galentine's day all began on an episode in season 2 of Parks and Rec, when Leslie hosted a Galentine's Day party for her gals. The party was meant to honor her favorite girls as she handed out gifts to each of them. She stated, "Every February 13th, my ladyfriends and I leave our husbands and boyfriends at home, and we come and kick it, breakfast-style. Ladies celebrating ladies. It's like Lilith Fair, minus the angst. Plus frittatas." Now, it has broken past the TV show to the outside world, where, as Knope said, "Ladies (are) celebrating ladies."
What is it? Galentine's day is a day for women to be themselves. While the day afterward may be for romantic relationships, this day was meant to be all about the sisterhood bond. For many of the single folk out there, Valentine's Day can feel exclusive and depressing, so Galentine's can help to give a more welcoming and comfortable vibe. No men allowed!
Where is it celebrated? Galentine's Day can be celebrated anywhere, however one wants to. It can be a more laid-back affair or a blasting party. Whether it is for celebrating with one girl or hundreds, it is important to use the time to enjoy where one is in life with friends that support and embrace who the person they are with. 
When is it? Galentine's Day is on the day that proceeds Valentine's day, February 13th.
Why celebrate it? The day is meant to take off the pressure from the holiday that follows and gives women the chance to be themselves. Friendships between girls are connections for a lifetime, and Galentine's Day is the perfect time to honor just that.
About the Writer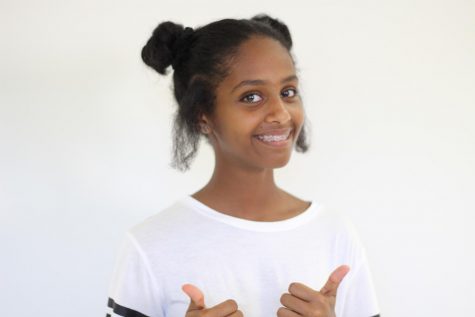 Sitota Mesfin, Staff Writer
Hi! My name is Sitota Mesfin, and this is my first year on the Oakton Outlook. I am a freshman and am very excited to be part of this community. I prefer...