What Party Does He Belong To Again? – Micheal Bloomberg Feature
This year's presidential candidate race has had many surprises. One of the biggest ones being the addition and withdrawal of Michael Bloomberg from the race. Micheal Bloomberg, a 77-year-old billionaire, has had a successful life leading up to this race. He graduated from John Hopkins University and later moved on to graduate from Harvard Business School. In his youth, he launched his company Bloomberg LP. The company initially sold computer terminals with financial information to Wall Street and has now expanded to become a major media and technology influencer. In addition to his company, Bloomberg served as mayor of New York City. He served from 2001-2013, initially joining the mayoral election as a Democrat, switching to a Republican during his first run, and then switching to an independent in 2007. He also founded Bloomberg Philanthropies, which focuses on Bloomberg's five important areas; public health, the environment, education, government innovation, and arts and culture. For this philanthropy, he was awarded by The Chronicle of Philanthropy as the second most generous philanthropist of 2018. All of his achievements and business endeavors as well as his negative feelings towards the current president are what brought Bloomberg to his decision on November 24th, 2019, to join the president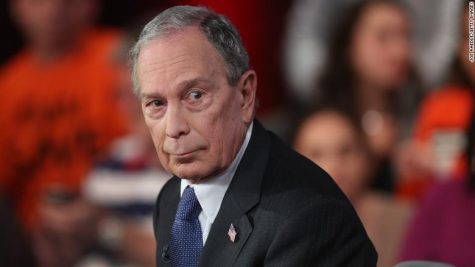 ial candidate race as a Democrat. These same negative feelings for the president and failure to come close to Democratic nomination are what led him to drop out of the race on Wednesday, March 4th.
Michael's platform and areas of concern, according to CNN, included the economy, education, gun violence, climate, healthcare, and immigration. One of Michael's main plans to improve the current state of the economy was to revising the Earned Income Tax Credit and raising the incomes of low-wage workers. By 2025, he wanted to increase the minimum wage to $15 an hour. Also, Bloomberg wanted to propose a housing proposal and an earned income tax credit to provide economic opportunity for all Americans. On the education front, Michael Bloomberg believed that since he was able to reform the New York City education system and create more educational opportunities as well as increase graduation rates, that he could apply his policies used with New York City on a national level. Bloomberg also heavily believed in gun safety and background checks on gun users and wished to pass laws that increase gun regulation. Bloomberg also wished to rejoin the Paris climate accord, as well as switch to cleaner and renewable forms of energy to improve the environment. Bloomberg advocated for universal coverage of healthcare by expanding Obamacare and medicare to a broader audience as well as improve living conditions, such as provide cleaner air and expand access to prenatal and postnatal care, to provide safer more cared for America. Lastly, Bloomberg supported the protection of dreamers. Overall, Bloomberg's areas of concern coincided with many other moderate American beliefs, making him all the more appealing to the everyday citizen.
However, when students at Oakton were asked about their views on Michael Bloomberg, they all had a fairly similar feeling towards him. "We'd be trading a billionaire for another billionaire in the white house," and "his company has several sexual assault allegations but the women can't speak up because they have signed an NDA agreement," reports Dustin Tran, a sophomore at Oakton. William Stroud, another sophomore, also believes that "he's just another rich white man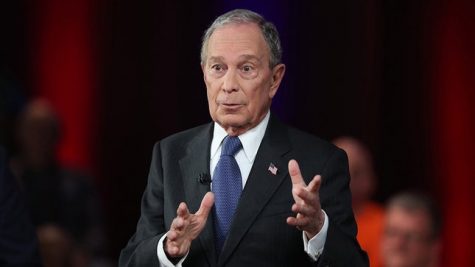 who would be in office." Besides, Thomas Bellingham thinks that "there are way too many ads," which given how much money Bloomberg has spent on advertising, is not a shock to the public. The disapproval of Michael Bloomberg doesn't not only reside in these students but many other moderate associated students as well. So although his ideas did agree with the common forward beliefs among voting Americans, the past has taught the people of America that looking into a person's character and life outside of the election is an important factor as well. Overall, Michael Bloomberg's small role in the election has shed light on many other candidates and will force voting American's to chose their next president wisely.