President Trump Pardons Eleven Convicted Criminals
Why did the president pardon these white-collar criminals?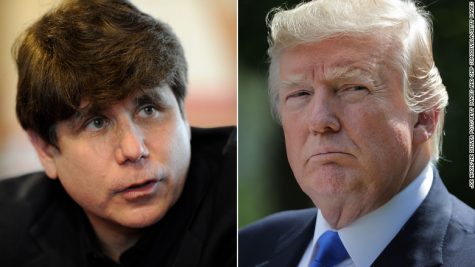 In the United States, nobody is above the law. However, President Trump has recently strained the presidential powers to their maximum potential to avoid this initial statement's application to himself. Trump has recently pardoned or commuted the sentences of eleven criminals. What did these eleven people do to receive their sentence? What have they done since to deserve clemency? These eleven people are at the center of a national debate that has gone on for years; does the law truly apply to everyone?
Trump granted seven pardons and four commutations, but the first name to come up is usually former Illinois Governor Rod Blagojevich. The disgraced governor had been in prison for eight years before Trump commuted his sentence. When asked about Blagojevich, Trump stated, "He served eight years in jail, a long time. He seems like a very nice person, don't know him."
Other than the governor, the remaining ten criminal's backgrounds ranged from the former San Francisco 49ers team owner, Eddie DiBartolo, to Judith Negron, who was originally sentenced to 35 years for her part in a Medicare fraud scandal. Trump claims that he has been considering these actions for years, and has been relying on recommendations from others to lead up to these decisions. The common ground on which these people stood was connections. All eleven people were either vocal supporters of the president, acquaintances of the president, or had their cases broadcasted on Fox News.
The ability to grant pardons is unique to the president, so does that mean that he is putting himself above the law? According to Trump's advisers, this process is made to counter the imbalance in the U.S. justice system. President Trump has previously worked on U.S. Criminal Justice reforms, such as the First Step Act. This act allows non-violent offenders the chance to reenter society from the federal system, and gives them the opportunity to work towards becoming productive citizens. This bill, which was signed in December, passed with a large amount of bipartisan support.
Although multiple Oakton students agreed that the president should have the power to pardon, they believe that President Trump is taking this power too far. When asked why she thought the president took the actions to pardon these people, Ellen Grace Burke, a freshman student, asserts, "because these eleven people are his political allies." This statement carries much value as the 2020 election approaches. The president needs as much support as possible for re-election, and almost everyone to whom the president has granted clemency has political ties that could bring supporters, or have money to support his campaign.
In the United States alone, 2.2 million people are incarcerated, and this number continues to grow. Although crime in the United States is down, incarceration rates are up. To undo the imbalance of the U.S. Justice System, we need law reform, not just pardons of eleven white-collar people lucky enough to have connections. Moreover, as the election rolls around, criminal justice reform returns as a large topic of debate. Will reminders of this event affect the 2020 election?
Rod Blagojevich Eddie DeBartolo Jr. Michael Milken Bernie Kerik Ariel Friedler Paul Pogue David Safavian Angela Stanton Tynice Nichole Hall Crystal Munoz Judith Negron
About the Writer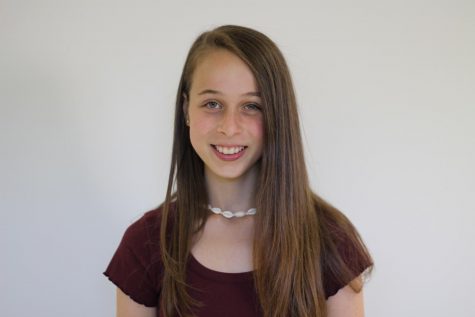 Lindsay Greenspan, Staff Writer
Hello! My name is Lindsay Greenspan. I am a freshman, and this is my first year as a staff writer for the Oakton Outlook. I love to read and write, especially...