Food fit for fall
A few recipe reviews for the season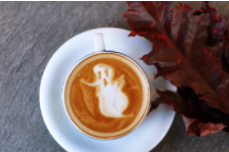 With the crunch of red and yellow leaves and the cool, cloudy weather, it's clear that fall is here! Now that the season has changed, seasonal recipes are making an appearance, including fall favorites such as Halloween-influenced candy corn and an assortment of pumpkin treats. I tested out some straightforward fall recipes to get a sense of the difficulty, time, and taste of each. 
Scale:
Difficulty: from 1 (simple) to 10 (complex)
Taste: from 1 (unappetizing) to 10 (addicting)
Overall: from 1 (not very good) to 10 (the best recipe ever)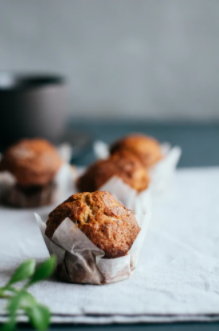 These tasty muffins are fit for the fall season and packed with pumpkin pie spice! This is a simpler and healthier recipe than others, but still delicious. I was surprised by the short amount of time it took to bake these, and was very satisfied with the product. Unfortunately, I had to substitute some ingredients that I didn't have, so if I were to make them again, I'd definitely want to purchase the ingredients in advance.
Time: 30-60 minutes
Difficulty: 4/10
Taste: 7/10
Overall: 7/10
They're good, but not all the ingredients are commonly used and regularly found at home, so the effort is not worth the product. 
Of course, fall isn't fall without the famous pumpkin spiced latte. Just to change it up a bit, I attempted this alternative maple latte. As for the accessibility of the ingredients, I had to prepare a key ingredient myself, the spiced pumpkin butter, in order to accurately make the latte. However, it was definitely worth it. This is overall a simple drink to make for those who want to enjoy fall indoors with a warm latte.
Time: 10 minutes
Difficulty: 1/10
Taste: 9/10
Overall: 9/10
It was probably my favorite of the three because of its taste and ease of preparation!
Chocolate dipped candy corn treats
This staple for young children is adapted to fit the season by taking on the appearance of candy corn, a popular Halloween candy. These are modified rice krispie treats, containing orange food coloring, melted chocolate, and melted marshmallow. Overall, they're very easy to make! Fans of rice krispies treats are sure to love this treat.
Time: 35 minutes
Difficulty: 3/10
Taste: 8/10
Overall: 8/10
It's a simple recipe that is perfect for someone with an extreme sweet tooth.
Out of these three, my favorite would have to be the spiced pumpkin maple latte, partly because I love warm festive drinks. A few other fall foods that I haven't attempted yet are pumpkin beer broccoli cheddar soup, pumpkin pie crescents, and variations of spiced hot chocolate. Hopefully these will satisfy your seasonal cravings, so feel free to try these recipes on your own!