The Bachelorette Scandal
 The Bachelorette is a reality TV show that recently came out with a 16th season starring Clare Crawley, a former star on The Bachelor, season 18. She also made an appearance on seasons 1 and 2 of Bachelor in Paradise. Crawley is the oldest bachelorette that has ever been on the show, turning 39 just before the start of production. The concept of the show is for the bachelorette to choose their one true love out of approximately 30 suitable candidates. In each  episode, the Bachelorette must choose a few men who she doesn't feel she is compatible with. These men do not receive a rose during the rose ceremony, meaning they have to go home. This leaves those who have a rose to stay until the next rose ceremony.
Recap:
   In the first episode of The Bachelorette, Clare Crawley meets 31 possible suitors and gets her first impression with each of them. One guy stands out the most to her- Dale, who is 31 years old. When they first met, she told the came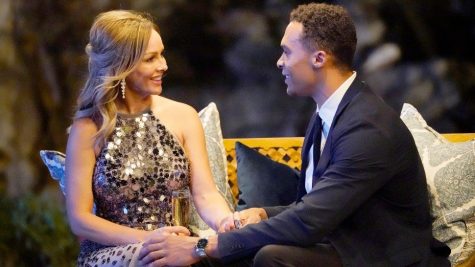 ras "[she] definitely feel[s] like [she] just met [her] husband." After she meets all the candidates, they have a cocktail party where there is trouble in paradise. Yosef, one of the suitors, is said to be privately messaging girls on Instagram. Tyler  threatens to tell Crawley, but Yosef gets to her first while Crawley tells them to work it out. The end of the episode is a rose ceremony, where 8 men get sent home and only 23 remain, including Dale of course.
   In the second episode of The Bachelorette, Clare Crawley has her first group date with the guys and she gets upset that no one jumped up to be the first one to get one-on-one time with her. Dale swoops in to comfort her afterwards and she falls more in love with him. In the middle of the episode, she had two groups of guys play dodgeball and the winning team would score a group date and some one-on-one time with her. After the match, a member of the losing dodgeball team didn't follow the rules and decided to sneak some time in with her. This left people on the winning team upset, but Crawley was awed by this gesture. Only one guy was eliminated during this episode, Brandon, because she didn't feel any chemistry with him.
   The third episode was when trouble in paradise really began. To start off the episode, there was a cocktail party at which Yosef talks to Crawley about how he thinks the dodgeball fiasco was "classless, degrading, and immature." He then continued to tell her everything he didn't like about her and how he sacrificed so much to be here, and when Crawley finally tries to defend herself he snaps at her saying "[he's] not done yet." This was the last straw for Crawley and she told him to leave, and while he is leaving he gets some last few digs at her saying that "[she's] not fit to be the mother of [his] child." She was left in tears, and yet again, Dale comes to her rescue and she begins to feel much better in his arms. She cut the cocktail party short and had the rose ceremony moments later where three men left. There are now only 18 suitors left, who all get the chance to have some time alone with Crawley. Charmingly, Dale is the first one to seize this opportunity and leaves the other guys waiting a while. Eazy finally interrupts them and Dale leaves, allowing the other candidates to spend some time with her, but Dale eventually returns and of course, Crawley doesn't refuse him. Finally everyone gets to spend time with her, some a little extra, and not surprisingly, Dale ends up getting the date rose. He upsets the other bachelors when he told them that he hogged all the time with her because he was the "best one suited." There is a second group date in this episode, but the activity is a comedy roast. Everyone made fun of Dale, which left Crawley very upset. At the cocktail party prior to the rose ceremony, she rambled about Dale to the other guys. The rose ceremony was then called off, as Crawley thought none of the guys deserved a rose after how they treated Dale.
Scandal: 
   During the past three episodes, Clare Crawley obviously favored Dale over the other bachelors. This ultimately led to the season ending early, and the replacement of Clare Crawley with Tayshia Adams. It is rumored that Crawley said she already found her match which led to her abrupt exit. This left the show in search of a replacement so that they can give fans a full season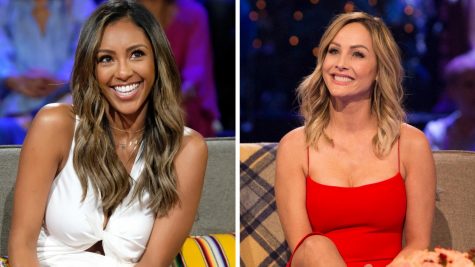 after Crawley cut it short. This has gone down in Bachelorette Nation's history as the first time that a Bachelorette has left a show early on after finding "the one".
Feedback from Oakton students:
   Many people are glad Crawley is gone as they did not enjoy watching her, some even saying she was the worst bachelorette in the history of the show. They are excited about her replacement though, as fans believe Tayshia Adams is a much better bachelorette then Clare Crawley. Many people predicted that Crawley was going to leave, since aside from it being posted all over social media, watchers could already tell she'd choose Dale from the second they met.