Is it Time to Cancel Your Netflix Subscription?
The removal of many fan favorite Netflix shows and movies causes members to be quite upset.
Katie Le, Editorial Board
January 13, 2021
   On January 1, 2021, Netflix removed two very popular shows on Netflix, -The Office and Gossip Girl -and fans are not happy. This has not been the first time the streaming service has done this – shows and movies like Friends, That '70s Show, The Notebook, Forrest Gump, and many others  were taken off in the last few years. Not to mention the cancellation of various fan favorite Netflix Originals like The Chilling Adventures of Sabrina, Lucifer, The Society, and again, several other shows. The shows people hold dearly are fleeting and in a matter of time, they'll be gone. So the question is, is it time to end your Netflix subscription and find a different, maybe better streaming service?
   Netflix still has some popular shows like The Vampire Diaries, Avatar The Last Airbender, Grey's Anatomy, and The Walking Dead. Their originals are also binge worthy, but they've discontinued a lot of fan favorites, which has saddened a lot of viewers. Even with these cancellations, they continue shows that are long overdue to end like Riverdale and Stranger Things, or they renew shows that don't deserve another season like Outer Banks. Why does Netflix cancel shows that actually have a big following but continue shows that have lost their appeal? The answer is unclear, but what is known is that Netflix needs to get their priorities
straight.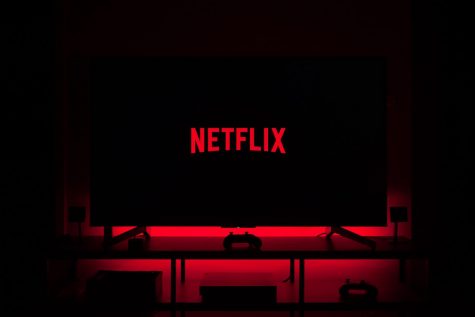 Pros:
   Netflix has a wide range of movies like Bonnie and Clyde to Train to Busan, and they also still have plenty of well-liked shows to offer. They provide older TV shows, and you cannot watch their originals anywhere else. Not to mention, Netflix has produced some quality shows and movies like Bridgerton and All American . Another pro of having Netflix is that it's ad-free, so you can watch whatever you want without any interruptions. Netflix also allows you to download shows and watch them without internet or data, which is convenient for on-the-go situations and travel.
Cons:
   Their content library doesn't focus specifically on current-season TV shows and you have to pay more money in order to allow additional people to watch simultaneously, which can be very costly. Also, they don't update their movie selection as often, so movies that have recently come out might not make it onto Netflix for awhile. They don't update a show until the new season is complete, while other streaming services update their shows usually the day a new episode airs. Viewers prefer the latter, as it minimizes the wait.
    Overall, keeping Netflix around for now doesn't sound too bad as they still offer some very interesting, exceptionable shows. However, if you're looking for a cheaper, larger selection of TV shows, than a different streaming service might be a better investment to consider.