Supreme Court denies Trump's motion to block the release of tax returns.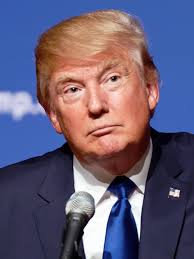 Last week the Supreme Court ruled for the release of former president Donald Trump's tax returns to Manhattan's District Attorney. This is a massive blow to Trump as he has been adamantly against his financial documents' release. The release of these documents will likely amplify the legal problems he will face in the future. 
The Manhattan District Attorney likely already has these documents and will decide if a criminal investigation will proceed. This is unprecedented for a former president.
Neither of the three justices Trump appointed during his term – Barrett, Kavanaugh, or Gorsuch – publicly objected to the release of Trump's statements. 
Trump reacted to the ruling with a statement referring to "The Continuing Political Prosecution of President Donald Trump." This statement talks about how Trump was acquitted from being impeached and how Trump was "NOT GUILTY." 
Whether the District Attorney will find incriminating evidence is unknown. Still, according to BU tax Law Professor Christina Rice, "taxpayers are free to reduce their taxes using any means permitted under the tax laws, even if that means paying no taxes." So while a large tax avoidance by Trump would be frowned upon, it would not be illegal. 
In 10 of the last 15 years, Trump has paid no income taxes. In 2016, Trump only paid $750 in income tax and another $750 in his first year in office. This is because he reported losing much more money than he gained. These statements' authenticity will now be tested and may result in deep legal trouble for the former president.
This audit will also investigate some of the deductions made by Trump, like the payment to family members known as "consultations." From 2010 to 2018, Trump paid about 28 million dollars in "consultation fees," In 2018, Trump paid his daughter, Ivanka, more than $750,000.
There is no bearing for how long the District Attorney will take to review the documents, but the release is a considerable blow to Trump and his presidency. In the coming weeks, months, or maybe even years, we will learn to the full extent if Trump broke any tax laws or not – and if he did break the law – we would see what consequences he will face.