2021 MLB Playoffs: Who's clinched their Wild-card slots?
Who has the highest chances for the NL and AL spot?
       Amidst the Playoffs headed right around the corner, 2021 was a great year of major league baseball for fans everywhere. Remarkable events ranging from midwest snow on opening day to the relatively recent Field of Dreams game have marked a prominent season for several players. As we turn towards October, the MLB playoffs are just around the corner, and some of the best teams in the MLB right now have already clinched their playoff spots. The San Francisco Giants clinched a wildcard spot with a 9-1 win over the Padres on Monday. The Los Angeles Dodgers secured their place on Tuesday with an 8-4 win over the D-backs. Furthermore, the Milwaukee Brewers closed a wildcard slot with a 6-4 win Saturday over the Cubs.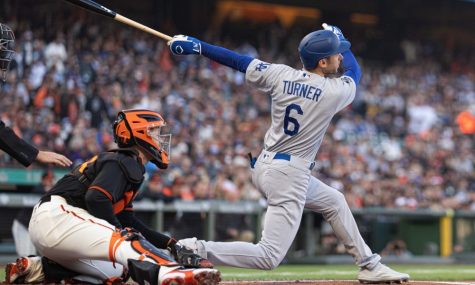 With an intense week of baseball coming up, there are several key wildcard games that you should be watching. Both spots are up for grabs in the American League, and one slot is being contested for the National League.  Matt Snyder of CBS Sports has this to say, "The Cardinals have now won 10 of their past 11 games. They are now on an eight-game winning streak, and those wins all came against teams that were, at least at the time, viable contenders for the second wild card. The Cardinals simply took care of business and now have opened up a three-game lead". On Wednesday night, an 11-4 win over the New York Mets, the Cardinals lead over the San Diego Padres by a game. With 1.5 games up on the Cincinnati Reds for the second National League Wild Card title with 17 games left. FanGraphs says a 41.7% chance of making the playoffs is stacked against the Cardinals, behind the Giants, Dodgers, Brewers (clinched), and the Braves, with an 86.2%. Overall, the Cardinals will still have to watch their backs, as the Phillies are close to pushing them out. If Philly takes care of the Pirates and Miami in the coming days, the Cardinals will have to say goodbye to their title.
 Greatly affected by their losses against the Cardinals, the Padres have lost eight of their past ten games. Since August 10th, they've been standing at a whopping 10-24. The farthest they've been out of playoff position all season. Not to mention, the screaming match between Manny Machado and Fernando Tatis Jr. An apparent argument with Umpire Phil Cuzzi, after Tatis struck out, caused an even bigger yell out from Machado. It is hard to say if the Padres could make a comeback after that. Holding down the second wild card, the Reds were in an excellent position in late August, with a pretty winnable schedule. However, losing two out of three games to the Cubs, Tigers, and Marlins has put them in a challenging position. The Reds have lost 14 of their past 20 after they failed to secure the non-contender spots. They still have a weak remaining schedule if they start winning games. 
Now for some of the more undesirable picks to win, The New York Yankees. With only two weeks to go, New York does not have a spot. Especially after the display, they had this past Saturday after a shocking loss of 11-1 against the Cleveland Indians, with Yankees pitcher Gerrit Cole's worst start in years."We've been in valleys, but we've had our peaks where we've played really well against some really good teams, too," manager Aaron Boone said. "A track record we've had, even going back a few years, leads me to believe it's in there. It's been frustrating as hell trying to get it out consistently, but that's what we're trying to do."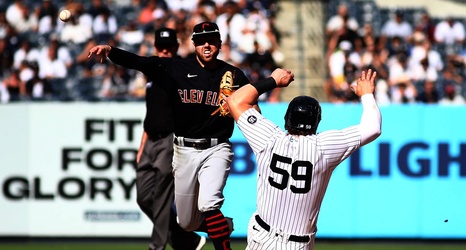 Moving away from their 13 game winning streak, New York falls 7-15 in the American League East. Sunday did not leave much room for improvement on the Yankees' behalf after losing again to the Indians, 11-1. It was clear he did not have it working early Sunday after falling for soft hits from Cleveland. Those in the stadium could see it was not working so much that fans around New York booed Cole and his team off the mound. Gerrit is a player under immense pressure right now. The Yankees are underperforming in their offense and pitching staff, worsening the outcome of their games this season.  Cole was not able to lead his team to victory despite what was expected of him. Journalist Mike Axisa says. "They open a three-game series with the Rangers on Monday before closing the year with nine games against the Blue Jays, Red Sox, and Rays. The head-to-head games with Toronto and Boston give the Yankees a shot at October, though their odds are dwindling".
October 3rd marks the end of this year's regular MLB season. The playoffs are set to start on October 5th, but there are only so many things we can hope for between that time. One main hope is that the Yankees or Padres will be able to get some leverage in their forthcoming games. Hopefully, soon we will get our American league Wild-Cards with either the Boston Red Sox or Toronto Blue Jays (likeliest teams). Even if neither team makes it does not make it, it is safe to say that both teams will not have a problem with their playing abilities this past season. Maybe today we will find our answer as the Toronto Blue Jays take an away game in Tampa Bay against the Rays. Until then, circle your calendars for October 5th and 6th when MLB teams finally make their 2021 playoff appearance.