How 9/11 affected Arab Americans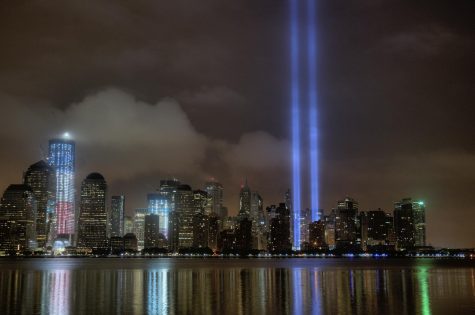 September 11th, 2001 is known as one of the most tragic days in American history. The attack was committed by militants of the Islamic extremist group, the "Al-Qaeda". Considering that these heinous acts were executed by citizens of Middle Eastern countries, Arab Americans were, and still are, subjected to poor treatment within their communities.
Hate Crimes against Arab Immigrants
The attacks may have taken place 20 years ago, but Arab immigrants are still experiencing hate crimes simply for sharing their religion and/or ethnicity with members of terrorist groups. These hate crimes vary from harassment to assault; there's really no bottom line. Muslim women were compelled to hide in their houses for months after the attack to avoid abuse and violence, and those who chose or had to go out in public wore their scarves in a way that could not be recognized as being associated with their religious beliefs. 
Law Enforcement
Anyone would expect law enforcement to be the people you go to when facing potential harm. That's not what happened for Rabyaah Al-Thaibani who reported to France-24. She states that a friend of hers called her saying that the FBI arrested her husband because the principal of the school he works at heard him speaking Arabic after the attacks on 9/11. He claimed to just be "a concerned samaritan".  He was taken for 8 months without an explanation as to why. 
In the months following 9/11, the FBI and other authorities detained 762 people, including roughly 500 New Yorkers, on suspicion of assisting terrorist organizations. In many cases, those suspicions were based only on anonymous tips submitted to a hotline set up by the FBI in the aftermath of the attacks, and a 2003 Department of Justice examination found that the "overwhelming majority" of those detained were being held on unrelated immigration offenses.
The Term "Terrorist" 
Most people categorize the word terrorism with criminals, those who's reputations are so low that they expect that type of behavior from them. But what does it mean when an innocent person is called a terrorist? 
It was 2001, only weeks after the World Trade Center twin towers collapsed, and Shahana Hanif, 10, and her younger sister were walking from their Brooklyn home to a neighborhood attraction. A car passed by, rolled down the passenger side window, and the man inside screamed the word "terrorist" at the top of his lungs. The two girls, being so young, had no idea what to do in the situation, so they took off running. "It's not a nice, kind word. It means violence, it means dangerous. It is meant to shock whoever is on the receiving end of it," Shahana tells AP News. 
The attacks did not originate the distrust and suspicion of Muslims, but they amplified them enormously. Making sure citizens of our community are comfortable and safe should be among our top priorities. A happy community is a healthy one.