Executive order requiring vaccinations for businesses raises more questions than provides clarity
Navigating Covid-19 as businesses return to offices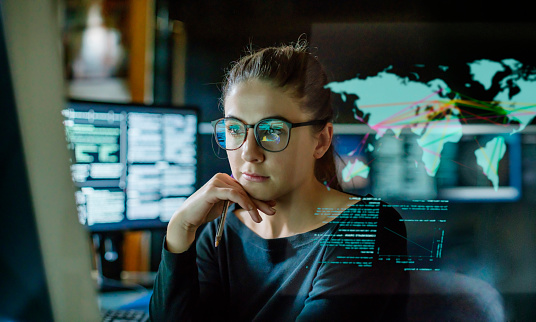 President Biden issued a Presidential executive order for the Occupational Safety and Health Administration (OSHA) to create a rule requiring vaccinations for businesses with over 100 employees, but many questions still remain.
The order, announced on September 9th, is set to affect more than 100 million employees in the United States. Workers have 75 days, roughly two months, to become fully vaccinated against Covid-19 or submit to testing at least once a week. Businesses will also be required to offer paid leave so their employees can get the vaccine and use the time to recover from any post-vaccine side effects they may experience.
Many large companies, such as tech companies Facebook, Google, and Microsoft are already requiring their employees to be vaccinated along with many other airline and banking companies with in-office employees. While Facebook and Google require vaccinations for employees working in offices, Microsoft and airlines such as Delta, Frontier, and Hawaii Airlines are accommodating employees who choose not to get vaccinated for religious or health reasons and are instead requiring weekly testing. But who will pay for this testing?
This is only one of the many questions raised by the President's order. Businesses that opt to allow their employees to undergo weekly testing instead of getting a vaccine will be forced to weigh the financial risks over the impact on employees. For small businesses, this could be fatal.
For the businesses that will pay for weekly Covid testing, will they provide it themselves or look to a specific healthcare provider? Will the provider cover all testing, or only provide weekly testing if the business chooses to test more than once a week? Which healthcare provider will be responsible for providing Covid testing to businesses that do not offer healthcare benefits to their employees, such as small businesses? These questions are yet to be answered by OSHA's coming mandate, but they could affect the stability of businesses that are already struggling due to the pandemic.
The order brings some relief, however, to business owners that have been fearing a mass-vaccine mandate for their employees may drive them to quit. A government order to comply with vaccine mandates or weekly testing would cover business owners who believe in a workforce who is fully vaccinated before returning to work but were afraid to impose them and risk losing revenue.
While there is nothing to be done immediately by business owners, except to educate themselves thoroughly about the OSHA mandate when it is finalized, businesses must prepare to take decisive action according to the mandate's regulations. The answers to these questions are important to the future as we attempt to transition into post-Covid regulations and must be considered to ensure a stable American economy.