Updates from the Robb Elementary School shooting in Uvalde, Texas
On Tuesday, May 24 an 18-year-old graduated high school student got into Robb grade school in Texas. Nineteen young children and two adults have died during this shooting. The gunman opened fire at Robb primary school – which teaches children aged seven to 10 – within the city of Uvalde before he was killed by enforcement, officials said.
According to social media screenshots, CNN says there was "an ominous Instagram messages hours before shooting". in keeping with a snapshot of communications released on Instagram, the 18-year-old Uvalde shooter messaged someone on Instagram saying, "I got a lil secret" just hours before he shot 19 primary school students and two teachers at Robb Elementary School. An Instagram account linked to gunman Salvador Ramos shared a photograph of two guns lying on a carpet three days before the attack. The photo within the narrative referenced another Instagram account by name. according to the owner of the tagged Instagram account, Ramos had tagged her and messaged her out of nowhere, who wrote in an exceedingly story following the shooting. The girl, whos name isn't on the account and has a private account, shared images of texts she said she exchanged with the gunman within the days leading up to the tragedy. In step with the screenshots, she asked him, "What do your guns gotta to try to to with me?" The screenshots showed Ramos saying, "Be grateful I tagged you," to which she replied, "I barely know you and u tag me in a picture with some guns." The girl claimed she didn't live in Texas and failed to know Ramos.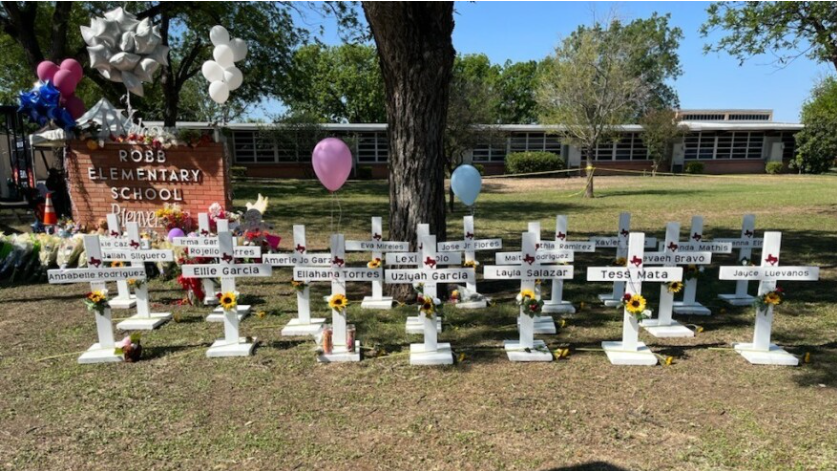 What Biden is doing with this crisis
According to people aware of the plans, White House staffers are within the early stages of organizing for President Joe Biden to go to Texas after the mass shooting. The logistics are still being figured out, and it's unclear when the president will leave, with officials hoping to not detract from continuing response activities.
Gun Reform Bill
Senate legislator Chuck Schumer expressed his "pain" for the victims on Tuesday. In his remarks, he hinted that the 2 House-passed background check proposals may not be voted on anytime soon, claiming that Americans already know where senators stand on gun safety legislation. due to overwhelming GOP opposition, the 2 House-passed background check legislation are projected to fail if they're ever brought to a Senate vote. Schumer urged Republicans to "work with us" to get a bipartisan agreement on gun reform legislation, but admitted that such an agreement may be a "slim likelihood" which "we've been burned so many times before." He says that the Democrats will pursue this subject on their own and if they do not reach the support, whether or not they do not get "bipartisan support".